We need resources to build back with Climate Resilience says Sherry Rehman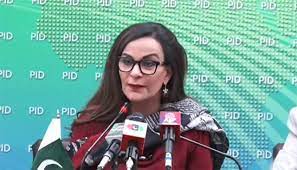 Islamabad: Federal Minister for Climate Change Senator Sherry Rehman emphasized the need for countries in the Global North to realise their pledges to finance resilience and adaptation for countries that face the brunt of global warming brought on by decades of wealth creation based on fossil fuel development. She said that the bargain between the Global North and the Global South needs be reviewed, as currently, it is not working for countries like Pakistan that are paying the price for emissions by others without contributing even 1 percent to the problem .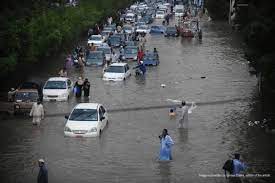 Delivering a keynote address at the Third Regional Seminar for the Parliamentarians of the Asia Pacific Region on Achieving SDGs in Collaboration with Inter-Parliamentary Union (IPU), Minister Rehman addressed the need to build climate resilience by stating that, "As far as climate resilience is concerned, SDGs are humanity's only hope for the best quality of life especially for developing countries. For us, right now, SDG 13 is of particular interest and gravity as building climate resilience is key for Pakistan, situated on the path of changing weather systems driven by climate stress.
This is a sobering moment for us. The monster monsoon that has flooded the country in unprecedented waves of water has put millions at risk. We all know that Pakistan is facing the disastrous shocks of climate change caused by global warming and is consistently placed in the top ten 'most vulnerable' countries in the world impacted by climate change. But we are feeling the real risk now because it is clear that climate change has become an existential threat to the country. The problem is not just local, it originates in other countries.
We certainly need to plan better, but where are we supposed to find the resources for building back better? All climate funds we had have already been repurposed for urgent humanitarian needs for people living on the brink of destitution.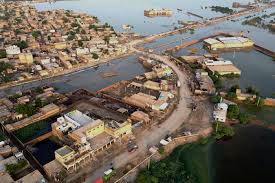 Damages to crops, livestock, livelihoods, human health and economic stability will be felt for a decade, especially due to the sheer magnitude, and scale and velocity of the water coming in. Just in the province of Sindh areas are still reachable only by boat, because the water is just standing there, as the land is below sea level. This has created internal displacements of climate refugees looking for dry land, while economic losses will likely go into USD forty billion."
She further stressed that "Pakistan is caught in the cross hairs of global warming and a climate catastrophe that has impacted the country with a ferocity that is unmatched.
Obviously promises have been made at the global level, there is a sense of responsibility that weighs on many of us but there is also a growing sense of anxiety at the accelerated pace of climate change. We are very clear that we need to plan better and have higher adaptability. The tools of adaptability need to be reinvented. The planet is clearly burning up at a faster pace than modeled and expected and countries like Pakistan are on the ground zero of all this."
Towards the end, Senator Sherry Rehman emphasized that "Pakistan has become a trailer for countries that may soon see a full climate apocalypse movie to follow," she further elaborated. "We made a humanitarian appeal and we are still trying to work out to service 33 million people affected, many of whom are climate refugees in their own country. Adaptation finance now needs to be front and center of climate talks, with a serious scaling up of the financial envelope for the same at the COP 27 agenda. The Global South is looking now for a robust financial mechanism to actualize its goals on the ground, where a transfer of resources goes beyond pledges and promises. In fact, it is troubling to countries like us that so far pledges for Loss and Damage have not even appeared on the formal menu for climate finance. The costs of inaction by the big emitters will be on us on the geographical frontlines of climate stress. This needs to change. "