Indonesia quake kills over 160, search for survivors continues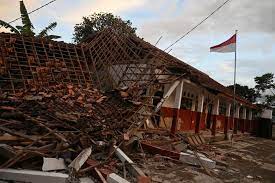 Cianjur: A powerful earthquake killed more than 160 people in Indonesia's West Java province on Monday, with rescuers searching for survivors trapped under the rubble amid a series of aftershocks.
The epicentre of the 5.6 magnitude quake was near the town of Cianjur in mountainous West Java, about 75 km (45 miles) southeast of the capital, Jakarta. The region is home to over 2.5 million people.
West Java governor Ridwan Kamil said on Instagram that 162 people had been killed and 326 were injured.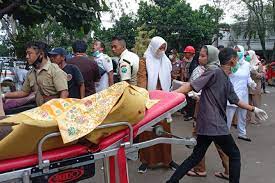 Indonesia's disaster mitigation agency (BNPB) still placed the death toll at 62 and rescuers were searching for 25 believed to be trapped under rubble and its spokesperson said the search would continue through the night. Ridwan told reporters that given many buildings have collapsed, the death toll could rise.
"There are residents trapped in isolated places … so we are under the assumption that the number of injured and deaths will rise with time."
Indonesia straddles the so-called "Pacific Ring of Fire", a highly seismically active zone, where different plates on the Earth's crust meet and create a large number of earthquakes and volcanoes.
The BNPB said more than 2,200 houses had been damaged and more than 5,300 people had been displaced. Ridwan put that number at 13,000 and said they would be spread out at various evacuation centres across Cianjur.
Electricity was down, disrupting communications, authorities said, while landslides were blocking evacuations in some areas.