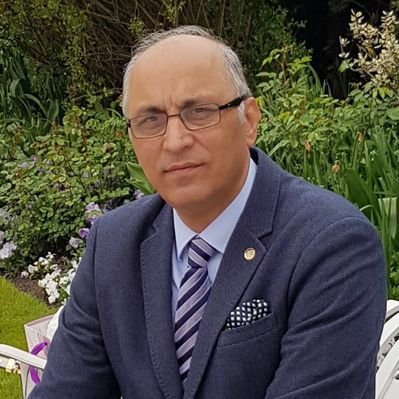 Beijing: Pakistan welcomes China's recent COVID policy adjustment and believes it will significantly contribute to the recovery and growth of the world economy, Pakistan Ambassador to China Moin ul Haque said.
In an interview with Global Times, he said that Pakistan is opposed to the "politicization of the pandemic."
According to the Pakistani diplomat, the recent adjustments that China made are reflective of the latest pandemic situation and are based on scientific and rational analysis. The Pakistani people have noted the revised measures announced by China in its fight against the COVID-19 pandemic and they "welcome them."
"Since the outbreak of COVID-19, China has made effective efforts to protect people's lives and health. The recent adjustments are reflective of the latest pandemic situation and are based on scientific and rational analysis. It marks a decisive victory against the virus," he said.
"These changes will facilitate people-to-people exchanges between China and other countries and will significantly contribute to the recovery and growth of the world economy," he noted.
China has recently made a series of refined measures including managing COVID-19 with measures against Class-B infectious diseases starting from January 8. The provisional measures on cross-border state that starting from January 8, inbound travelers with no issues to report in their health declaration can enter China without being subject to quarantine.
The move has won wide support internationally. However, since China released its refined measures on COVID-19 prevention and control, some countries announced to impose of additional measures on Chinese travelers, citing so-called virus concern.
Regarding the question on whether Pakistan will impose different measures on Chinese travelers, the ambassador stressed that "Pakistan is opposed to country-specific policies and politicization of the pandemic."
"We have always maintained that a response to a health crisis of global nature must be based on scientific reasoning and logic and to be tackled through close collaboration and international solidarity.
"So as we move forward, health authorities from China and Pakistan will continue their close collaboration and sharing of information to jointly address the evolving pandemic situation and adjusting our respective policies," he said.
Haque noted that he expects the cooperation between the two countries will further increase as China relaxes the border controls.
"Our two countries will accelerate cooperation on a range of areas, including exchange of high-level delegations, enhanced B2B (business to business) travel, and increase in people-to-people exchanges. We are also expecting major milestones in CPEC this year, including the inauguration of the new Gwadar International Airport and groundbreaking of ML-1," he said.
According to the ambassador, China and Pakistan are celebrating 2023 as the Year of Tourism Exchanges, and the relaxed border control will enhance the flow of tourists from both countries.
He noted that during the past years, the two countries have been "cooperating closely even with the border controls in place, which is a manifestation of the commitment of leadership and people of our two countries towards the bilateral ties."
In 2022, both countries saw enhanced high-level exchanges, a stronger economic partnership, the return of Pakistani students to China, an increase in frequency of flights and most notably a steady development of CPEC, he said.
Haque said that the two countries also closely coordinated in the three years' fight against the pandemic.
"When the first wave broke out in China, Pakistan sent all its supplies to help our Chinese friends. The President of Pakistan also paid a solidarity visit to China amid the first wave. China's help to Pakistan during the pandemic was also exemplary. We remain grateful to China for its critical support through provision of essential medicines and equipment especially vaccines which remain the mainstay of our inoculation drive saving countless lives."
"China has also supported a large number of countries during the pandemic. President Xi had declared that vaccines would be considered a public good. As such China provided billions of doses across the globe, especially to developing countries, which helped in the control of the virus and saved countless lives," he said.