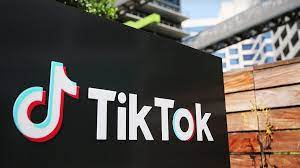 Islamabad: Chinese giant TikTok and edtechstartup Edkasa have announced a scholarship programme that will reward online study grants to 18,000 deserving students from across Pakistan, as they look to expand access to quality education.
In September last year, TikTok had partnered with Edkasa and Lahore University of Management Sciences (LUMS) for a first-of-its-kind year-long collaboration to launch a digital learning programme to facilitate online education and distance learning for high school students.
The #ExamReady campaign, designed to help millions of Pakistani students, has over 500 educational videos online covering chemistry, biology, physics and mathematics, including study tips and exam hacks.
The educational videos became an instant favourite with Pakistani students on TikTok, garnering over 665 million views and close to 100 million video creations since its launch.
Teaming up with one of Pakistan's premier institutions, LUMS, the duo will further cement the partnership by awarding students with two months of Edkasa's free studying material and access to an exam pack for whichever grade/board/exam they opt for.