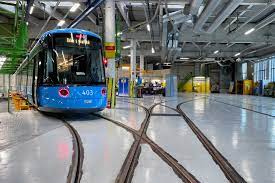 Olivier M. Schwab
Rome: Europe's reliance on Russian gas lands it with the challenge of mitigating increasing energy costs that threaten a recession, while staying the course towards net zero goals.
Italy is particularly vulnerable to shocks as imports account for three-quarters of its power consumption.
Inflated fossil fuel prices are spurring competitive pricing in renewables, which could lead to a major energy transition.
To avoid stalling the green transition, governments must take a two-prong approach of incentivizing clean energy infrastructure while providing relief from increased energy costs.
As winter sets in across the northern hemisphere, the complex challenge facing policymakers in the wake of the current energy crisis is becoming increasingly clear. How do they keep the energy system functioning effectively in the short term without sacrificing progress towards net-zero targets in the long term?
Italy, which relies on imports for three-quarters of its power consumption, is especially vulnerable to shocks. How the country responds to this unprecedented task will have far-reaching implications for the country's future.
Europe has faced the most direct consequences of the energy crisis, partly due to its reliance on Russia for most of its natural gas imports. As a result, the EU will spend 9% of its gross domestic product (GDP) on energy this year – an eye-watering rise from its usual 2-4% and the highest share since 1981.
The increase in imported energy costs is estimated to shave up to three percentage points off growth for the wider European region. The drop in GDP will be attributed to the squeeze of higher energy prices on consumers' real income and spending power, reduced spending by investors due to diminishing confidence and economic uncertainty, renewed supply chain disruptions and higher inflation-induced financing costs on consumers and businesses.
The European Central Bank (ECB), even before Russia's invasion of Ukraine, predicted that if Russian gas were no longer available to European countries in the winter of 2022/23 with no substitute, the region's GDP could decline by as much as 3%.
Europe has the time and capacity to avoid a recession that many forecast if policymakers act decisively to enable solutions. Countries around Europe are actively implementing policies to limit the impacts of the spiralling energy crisis, including agreeing to a price cap on gas.
In Italy, the budget for 2023 allocates more than €21 billion to supporting households and businesses struggling with high energy prices.
The current energy standoff could spur a major energy transition to renewables and electrification in Europe and drive a new commitment to clean, secure and domestically supplied energy. Interestingly, high fossil fuel prices act like a carbon tax on consumers and the "green energy premium" is being eroded.
Now that fuel prices are inflated, renewable alternatives are becoming even more competitive as alternatives. This shift is reflected in REPowerEU's ambition to scale renewables and measures taken to enable and simplify permit-granting processes for renewable energy projects.
Coal, though, is making a comeback in the energy mix across the European Union and emerging economies. In 2021, the share of coal in power generation globally increased by 8%. This uptick has set back some hard-earned progress in climate action. While short-term energy security concerns necessitate leveraging all available options, policymakers must ensure that coal utilization should be time bound and not lead to long-term emissions lock-in.
Similarly, LNG infrastructure projects that were announced to replace Russian natural gas can be designed with the best available emissions abatement technologies and with specification that allows integration with clean hydrogen production.
Although Europe's drive for greater energy security should stimulate the development of clean energy, the fiscal implications of rising energy import bills are substantial and could hamper progress towards a sustained renewable energy mix. Therefore, the design of support measures needs to balance the concerns around energy security and the EU's climate goals through two specific actions.
First, governments should accelerate incentives for energy efficiency, accelerating clean power electrification and transitioning away from unabated fossil fuels. This move should include investments in smart infrastructure to enable cleaner energy development.
Second, measures and incentives to alleviate the short-term negative impact of increased costs should be cost-effective and provide time-bound and targeted support while maintaining the market signal that will accelerate the energy transition.
Reforming the energy system will not only drive sustainability for Italy but will ensure affordable energy for industries and consumers. And it will increase security in the face of additional