Power breakdown hits major cities of Pakistan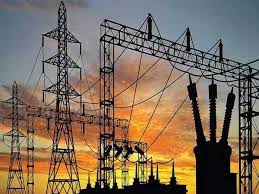 Islamabad: Parts of the country including Islamabad, Karachi, Lahore and Quetta plunged into darkness as a high-tension electricity supply line between Quetta and Guddu caused a major power breakdown Monday.
A power outage hit 22 districts of Balochistan, including Quetta, Islamabad, Lahore, cities in Multan region, Karachi and others around 7:35 am.
In Islamabad, the electricity supply to 117 grid stations has been suspended. The Islamabad Electric Supply Company said they are in contact with the regional control centre.
In Lahore, consumers in areas of Mall Road, Kanal Road and other areas are facing a disruption in power supply. Officials said they are investigating the matter.
People from different cities thronged to social media to report the electricity failure.
The extreme shortfall in electricity generation said to be major cause of the power breakdown that hit various parts of the country, citing sources.
Power generation was lower than 7,000 megawatts, this morning, well-placed sources said."There was upto 6,000 megawatts".
"Hydel power generation in the country goes down to 90 percent, while thermal power generation by 70 pct," according to sources.
Over 12 power plants have been already shutdown over various technical faults, sources shared. "Guddu, Jamshoro, Muzaffargarh power plants were not running". "Neelum-Jhelum power project of 969 megawatt, has been shut down for last eight months owing to technical problems," sources said.
Several areas of Karachi were plunged into darkness after a massive power breakdown hit the country due to "frequency variation" in the national grid.
The areas affected included North Nazimabad, New Karachi, North Karachi, Liaquatabad, Clifton, Korangi, Orangi, Gulshan-e-Iqbal, Saddar, Old City Area, Landhi, Gulisan-e-Jauhar, Malir, Gulshan-e-Hadeed, Site Industrial Zone, Pak Colony, Shah Faisal Colony, Model Colony and other areas.
Meanwhile, K-Electric spokesperson Imran Rana said that at approximately 7:34am today, the national grid experienced a loss of frequency, affecting the power supply to multiple cities across Pakistan
"This has also cascaded to KE's network affecting power supply to Karachi," Rana said, adding the KE's network is safe and protected.
On September 1, 2021, several areas of Karachi faced power outages which were caused by the tripping of an extra high tension (EHT) transmission line in Sindh's Jamshoro district, K-Electric said.
The Ministry of Energy said lightning struck the Jamshoro grid station at 4:09pm which damaged its isolator related to the circuits of the 220kV Jamshoro-Tando Mohammad Khan line.