PTI MNAs decide to take back their resignations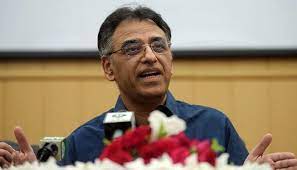 Islamabad: As many as 44 Pakistani Tehreek-e-Insaf's (PTI) MNAs have decided to withdraw their resignations, said the party's Secretary General Asad Umar on Monday.
Asad Umar in his tweet said the PTI has been demanding the NA speaker to accept all the resignations in one go but Ashraf remained reluctant to do the same as he announced to approve the resignations one by one after meeting with the lawmakers.
PTI leader said an email has been sent to the NA speaker and the next step would be to replace dissident Raja Riaz as leader of the opposition.
It may be noted that last week, the National Assembly Speaker Raja Pervaiz Ashraf accepted the resignations of 35 more Pakistan Tehreek-e-Insaf (PTI) MNAs.
After the announcement of PTI MNAs' return to the National Assembly, the federal government made a motion to accept their resignations in an apparent bid to reduce the number of opposition lawmakers.