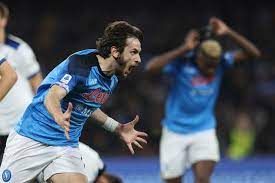 Rome: Week 3 in the Italian Football League (IFL) kicked off with a back-to-back schedule. All three games will be played Saturday, March 18, and one will feature the Parma Panthers for the first time this year.
Guelfi starting quarterback Andrea Fimiani will be on the sideline this week due to injury which may just take the league favorites down a notch and even up the odds.
Despite the loss, the Warriors put on a fantastic performance last week with American quarterback Derek Green throwing for 308 yards and three touchdowns. If Green can keep the turnovers down this weekend, they will stand a chance to be in the game come the fourth quarter.
FIDAF's Game of the Week will see the Rhinos host the Panthers. It will be somewhat of a benchmark game for both sides as the Rhinos are coming off an impressive opening-week victory and the Panthers, who won the Italian Bowl just two years ago, are now without head coach Marc Mattioli who has left for the European League of Football.
Panthers and former Delaware (NCAA, DI) quarterback Anthony Paoletti will make his debut against the Rhinos in what looks to be an exciting match up. Additionally, the game will be broadcast not only on Eleven Sports but also by digital streaming service DAZN, making for an exciting prospect for fans and players alike.
The final game of Week 3 will see the Mastini take on the Skorpions. Both teams have been promoted from the second league in the last two years, and both were steamrolled by their opponents in their first game.
Opposing quarterbacks Louis Colosimo (Mastini) and Calvin Brownholtz (Skorpions) combined for 17 completions, 267 yards, two touchdowns and four interceptions in their Euro debuts. Both will now need to resettle, find their feet, and dramatically improve from last week's performance if they hope to steer the ship back on course.