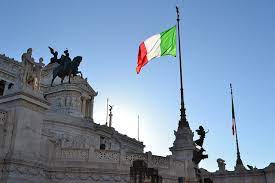 Rome: The Italian government has introduced new changes to the law on foreigners working in Italy and obtaining residence permits, in a bid to simplify the rules and make it easier for foreign workers to get employed and move to the country.
Through the new amendments, the government has also strengthened the tools to fight illegal migratory flows and crack down on criminal networks that operate trafficking schemes, SchengenVisaInfo.com reports.
Amongst the main changes introduced, will be the extension of the duration of renewed residence permits for purposes of permanent work, self-employment, as well as family reunification, which will now be valid for a period of three years. Up until now, such permits had a validity period of two years.
The government has also imposed changes to the determination of quotas for employing foreign workers, which will no longer happen annually, but instead, every three years.
"The quotas of foreigners to be admitted to Italy for subordinate work will be defined, no longer just for one year but for three years (2023-2025), by decree of the President of the Council of Ministers, subject to the opinion – among other things – of the Parliamentary Commissions competent," says a joint press release by the Ministry of Labor and Social Policies and the Ministry of the Interior.
Italy's quota for foreign workers for 2023 is 82,705, an increase of about 7,000 more compared to 2022, and 12,000 more than in 2021.
The new changes have also simplified the start of the employment relationship of foreigners with Italian companies, while also speeding up the procedure for granting the no impediment document for subordinate work for seasonal needs.
At the same time, the changes establish that Italian companies in agricultural fields, who have applied to hire agricultural workers, will have priority over new applicants of other fields.
Regarding the crackdown on criminal groups smuggling migrants into the country, the Italian authorities have decided to introduce a new type of crime called "death or injury as a result of crimes relating to illegal immigration."
The penalties for those involved in such crimes will be from ten to 20 years for serious or very serious injuries to one or more people, from 15 to 24 years for the death of a person, and from 20 to 30 years for the death of more people.
Italy, just like other countries in the EU, has been suffering due to brain drain, and an evident lack of manpower in agricultural and construction fields, most of which jobs are now filled only by foreign workers. Previously, SchengenVisaInfo.com had reported that over 53 per cent of agricultural firms in Italy's Tuscany region hire migrant workers, due to an absence of Italian workers in such fields.
The country also hires foreign workers through the EU Blue Card, and permits those working remotely to move and live in Italy through the Italian Digital Nomad Visa.
The new amendments have also better defined "special protection" in a bid to avoid interpretations that lead to its use in improper situations and cases.