Rome: Premier Giorgia Meloni on Sunday paid tribute to Italy's dads on St. Joseph's Day, the day the nation dedicates to fathers.
She hailed "the sacrifices you make to give the best to your children and your ability to go back to being children when you play with them".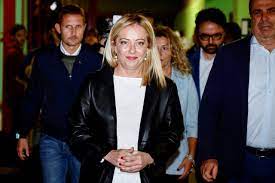 She also praised the "strong, reassuring look that you know how to hold even when life puts you before difficult tests," in a post in which she mentioned her partner Andrea and the couple's small daughter Ginevra. "You are an irreplaceable rich".