'Gandhara Heritage along the Silk Road' exhibition already a huge success: PTDC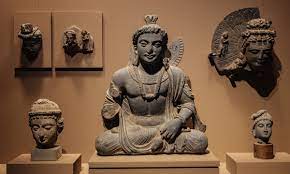 Islamabad: Pakistan Tourism Development Corporation (PTDC) has said that the ongoing exhibition titled 'Gandhara Heritage along the Silk Road' at the Palace Museum in Beijing was already a huge success.
Pakistan and China are organizing an exhibition to promote the tourism between two countries.
Chinese Minister for Culture and Tourism (MCT), Hu Heping inaugurated the exhibition and it would remain continued for three months to showcase relics and Gandhara objects that have been lent by all the renowned museums from Khyber Pakhtunkhawa, Taxila and National Museum Karachi.
PTDC maintained that the exhibition organized by the Palace Museum and Department of Archaeology and Museums, China and National Heritage and Cultural Division, Pakistan, featured a wide array of artifacts, sculptures, and other items that were representative of the Gandharan culture.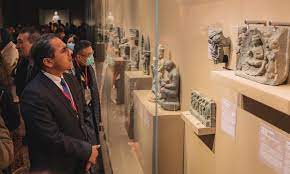 The Palace Museum attracts 14 million tourists every year. The exhibition will prove to be a gateway in improving geopolitical relations between the two countries. It would also contribute to promote tourism in Pakistan.
China and Pakistan had already declared year 2023 as the year of tourism exchange between them. A large number of Pakistani expatriates residing in China, Chinese officials and others were attending the event.
Over 170 art pieces brought from various museums of Pakistan would be showcased at the Palace Museum, Beijing.
On the occasion, Federal Secretary Ministry of National Heritage and Culture Division, Fareena Mazhar said the exhibition would also help in boosting the ties between the two nations by projecting mutual understanding.