PPP kicks off process of finalizing candidates for Punjab assembly elections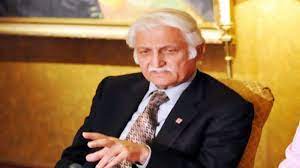 Islamabad: The Pakistan People's Party Tuesday kicked off the process of selection of party candidates to contest the forthcoming elections to the Provincial Assembly of Punjab.
In a statement Party secretary general Farhatulah Babar said that a zoom meeting of the Parliamentary Board of the Pakistan People's Party was held Tuesday evening to consider the applications from party hopefuls for Party tickets.
With Chairman Bilawal Bhutto Zardari who presided over the meeting and MNA Faryal Talpur in Bilawal House Karachi other members of the Parliamentary Board participated via zoom from different locations in the country.
The meeting that lasted for over four hours completed consideration of applications for party tickets from South Punjab for constituencies from PP 203 to PP 297
The meeting was attended by former Prime Minister Yousuf Raza Gillani, Makhdoom Ahmad Mahmood President PPP South Punjab, Secretary Generals Nayyer Hussian Bukhari and Farhatullah Babar, Divisional President Multan Khawaja Rizwan, Divisional President D. G Khan, Mr Abdul Qadir Shaheen and Nawabzada Iftikhar Ahmad Khan MNA.
Tickets will be formally issued to the contesting candidates in the next few days ahead of the allotment of symbols by the Election Commission to contesting candidates as provided under the Rules.
Applications of candidates from central Punjab will be considered in the next meeting of the Parliamentary Board later this week.