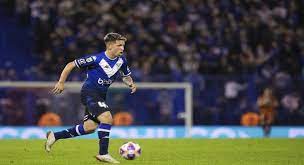 Rome: The Italian national team are working on getting a passport for 17-year-old Velez Sarsfield winger Gianluca Prestianni, with the hopes of naturalising the Argentine-born forward and securing his services to play for the Azzurri.
The diminutive Prestianni is enjoying a decent breakthrough season with Primera Division side Velez, having made his debut in the Copa Libertadores as a 16-year-old in May, 2022.
Despite having just nine league appearances to his name, Prestianni has been attracting the interest of some of Europe's biggest club sides, with Barcelona and Real Madrid both reported to be monitoring his situation.
The young South American starlet has some experience at youth international level, with two goals from five appearances in Argentina's U-17 team over the course of the last 12 months.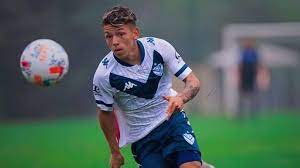 Through his heritage, Prestianni will be eligible to represent Italy at international level, although he does not currently hold a passport, which would be required if he were to line up for Roberto Mancini's side.
The Italian federation are working on the matter and if all runs smoothly, Prestianni could receive a passport within a month according to reports in Calciomercato.
Then, there lies the small issue of convincing him to abandon Argentina in favour of playing for Italy.
Mancini and his team will need to use the same level of persuasion as they did with Mateo Retegui if they are to convince him to turn out for Italy for the rest of his career.