CPEC projects being completed at a fast pace by current Pakistani government: PDP chief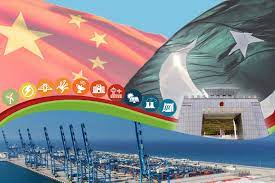 Karachi: China-Pakistan Economic Corridor (CPEC) projects are being completed at a fast pace by the current Pakistani government, a senior politician said.
Pasban Democratic Party (PDP) Chairman Altaf Shakoor said that the government was now refocusing on this vital initiative which is a welcome development and will augur well for economy.
He mentioned that the sitting government has put a big momentum in the CPEC projects which will prove beneficial for the national economy.
He highlighted that the federal cabinet had approved the commencement of the second, and most important, phase of the CPEC project for industrial development of Pakistan.
"It has also granted its approval for signing the draft Memorandum of Cooperation (MoC) to promote industrial cooperation with China, within the framework of the CPEC," Shakoor emphasized in a media interaction here.
He underlined that the CPEC was the most prominent project of China's Belt and Road Initiative, consisting of various economic and infrastructure projects throughout Pakistan.
"It is worth billions of dollars billion project, which includes a 3,000-kilometer network of railways, oil and gas pipelines connecting both countries, as well as new renewable energy projects," he informed.
Shakoor said that to provide firsthand experience of the successful industrial models in China, the Chinese stakeholders shall facilitate the field visits of the concerned teams from Pakistan, including the Chinese Special Economic Zones (SEZs).
He suggested that the industry leaders should be included in these visits so that their valuable input could be utilized.
He pointed out that in Pakistan the policies were mostly based on the input from bureaucracy; however, the input of the industry was equally important particularly when making decisions about the industrial development.
Shakoor was of the view that vital national projects like CPEC should be kept above political considerations so that their continuity should be ensured even in case of the change of political governments.
He contended that the business to business cooperation phase of the CPEC should be spurred for fast track socioeconomic uplift.