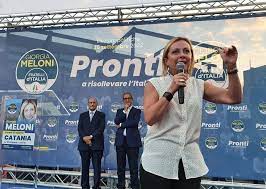 Rome: About 5,600 migrants reached Italy's southern coast this weekend alone, according to an InfoMigrant report.
In addition, according to the Italian News Agency report, ANSA, over 3,000 migrants reached the Italian island of Lampedusa in the past two days, SchengenVisaInfo.com reports.
At the same time, nearly 27,000 boat migrants have been recorded by Italian authorities since the beginning of this year, or more than four times the figures registered in the same period last year when 6,543 migrants managed to enter Italy in an unlawful way.
According to the Libya Update report, another 29 migrants drowned after setting off from Tunisia while still in Tunisian waters.
The island of Lampedusa is having the bear the brunt of the recent spike in irregular migration.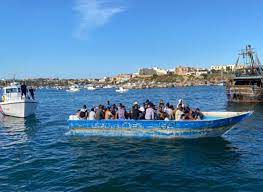 Mayor Filippo Minnino called for a joint European mission in the Mediterranean to help resolve the situation:
"Europe and Italy must realize that there is a state of emergency in the Mediterranean. Women, children and men continue to die," Minnino pointed out in this regard.
Last week, Italian authorities rescued a boat that was carrying nearly 300 migrants, while according to Africa News, over 20,000 migrants have landed on Italy's shores up to this point, in comparison to nearly 6,000 registered in the same period last year and in 2021, according to Interior Ministry figures.
According to a human rights group, five migrants of sub-Saharan origin drowned while 28 others were missing after their boat sank off the coast of Tunisia.
"The bodies of five migrants were found and five others were rescued, but 28 are still missing," Romdhane Ben Amor of the Tunisian Forum for Social and Economic Rights (FTDES), pointed out.
The Migrant Foundation of the Italian Episcopal Conference (CEI) reported that at the end of October last year, nearly 103,160 refugees, as well as asylum seekers, were received by the Italian public system SAI (System of Reception and Integration), as well as CAS (Special Reception Centers) and First Reception Centers.
In addition, a previous report by NZZ News revealed that over 2,776 migrants were detected at the Italian-Switzerland Ticino border in January this year, according to the Swiss border guards.
Authorities in Italy are continuously dealing with an influx of migrants who are attempting to reach this country in an unlawful way, therefore the country's authorities are attempting to tighten border controls in order to halt the illegal entry of migrants.