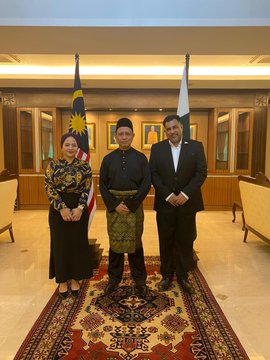 Islamabad: Pakistan and Malaysia have agreed to enhance engagement and dialogue at all levels, revitalize existing bilateral mechanisms and establish new areas of engagement.
This was agreed in the second round of Pakistan-Malaysia Bilateral Political Consultations (BPC), which was held in Kuala Lumpur, Malaysia, the Foreign Office said in a statement.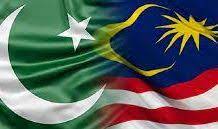 The talks were co-chaired by Additional Foreign Secretary (Asia & Pacific), Mumtaz Zahra Baloch and Dato' Norman Bin Muhamad, Deputy Secretary General (Bilateral Affairs), Ministry of Foreign Affairs of Malaysia.
The two sides reviewed the entire spectrum of Pakistan-Malaysia relations and renewed their commitment to further strengthen bilateral strategic partnership.
"The two countries will increase cooperation across multiple domains including bilateral trade and investment, defence and security, agriculture and food security, energy, health, education, and science and technology," the statement said.
It was decided that parliamentary exchanges and people-to-people contacts would be encouraged, including hiring of additional Pakistani manpower to Malaysia.
There was a convergence of views on a range of regional and global issues of mutual interest, including regional peace and security, islamophobia and climate change.
The two sides reiterated their interest in close cooperation at multilateral platforms including in OIC and the UN.
Pakistan also expressed a desire for enhanced engagement with ASEAN, leading to a full-dialogue partnership.
The Additional Foreign Secretary conveyed the gratitude to Malaysia for its generous support and humanitarian assistance for flood affected people in Pakistan.