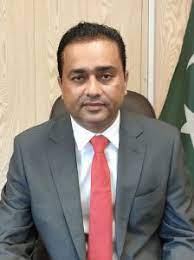 Lahore: Pakistan China Joint Chamber of Commerce Industry (PCJCCI) President Moazzam Ghurki said that Pakistan might bring a revolution in online business with the help of Chinese companies, already working in the country.
Speaking at a think-tank session held here at PCJCCI Secretariat, he maintained that 10 legal fintech companies were working in Pakistan and out of them four were Chinese companies including Seed Creed Financial Services, Micro Creed Financial Services Limited and Hammra Financial Services Limited.
The joint chambers' president suggested that those companies could also connect the Pakistani fintech industry with WeChat and Alipay.
He mentioned that WeChat had already revolutionized online business in China, as the users could buy and sell their daily items online through WeChat. He added that there was a dire need to synchronize these brands with the fintech industry of Pakistan and the state-run financial institutions.
On this occasion, the PCJCCI Senior Vice President Fang Yulong said that any Pakistani fintech company such as UBL Omni, Jazz Cash and EasyPaisa etc. could be developed on the pattern of WeChat. "Currently, local fintech companies are moving in the opposite direction of international fintech firms.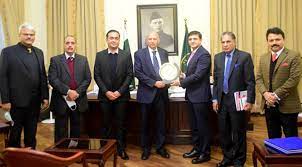 "We need to coordinate and make it a unique and common platform, which is accessible to everyone. Pakistan has a good 4G system and it is also moving towards 5G. Pakistan should make its network capable of new technology," he observed.
Sharing his views, the Vice President Hamza Khalid said, "We should engage the youth of Pakistan to develop human resources; we can also introduce training courses in collaboration with Chinese trainers for technological transfer." According to the data provided by WeChat, the monthly deals of the firm reached 1.309 billion, registering an increase of 3.7 percent.
In January 2022, the WeChat Open Class disclosed to the media that mini-programmes of the company were growing rapidly in overseas business, with the number of monthly deals increasing by 268 percent, and the monthly average number of daily transactions increasing by 897 percent. "In this way we can also train our companies to boost our economy and to facilitate our people," he suggested.
Salahuddin Hanif, PCJCCI Secretary General, contended that this was the best time to improve the skills of people as they already have latest mobile phones, local machines and latest equipment so they just need to improve their skills.