PM Shehbaz Sharif takes keen interest in Gwadar development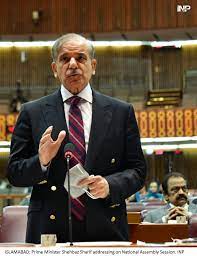 China Economic Net
Islamabad: Prime Minister Shehbaz Sharif is taking keen interest in the development of Gwadar, the hub of the China-Pakistan Economic Corridor (CPEC), an official statement said.
"Soon after assuming office, Prime Minister Shehbaz Sharif took keen interest in the development of Gwadar and personally visited the port city last year, where he announced a 100 billion development package for the Balochistan province with a sizable amount fixed for the city besides inaugurating some key infrastructure projects including Eastbay Expressway," the statement added.
It elaborated that during his visit to the city in June last year, the prime minister ordered to complete all the ongoing development projects of water, electricity and infrastructure in Gwadar in the stipulated time.
He warned of zero tolerance on any further interruption in the projects of water and electricity saying that the 1.2 million gallons of desalination plant in Gwadar should be completed as soon as possible.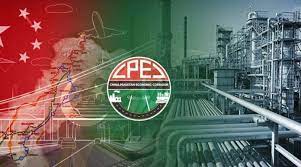 PM Shehbaz Sharif stressed that the network of pipelines for the provision of water in houses should be immediately improved and also ordered an inquiry to identify those responsible for delaying the projects.
He directed the relevant authorities to begin dredging at the Gwadar port besides taking practical steps for breakwater.
He further directed that the construction of Gwadar Hospital should be completed in September instead of December.
He also ordered to include all 16,523 poor families of Gwadar in the Benazir Income Support Programme (BISP).
The prime minister broke ground for the Gwadar Seawater Desalination Plant by China Aid, Jingtal Gwadar Private Limited, Hangmei Lubricant Plant, Hangeng Agricultural Industrial Park, Gwadar Expo Centre and Gwadar Fertilizer Plant, besides distribution of 3,000 solar panels.
As a result of the Prime Minister's special directives, remarkable progress has been made so far on several projects in Gwadar, the statement mentioned.
Prime Minister Shehbaz Sharif inaugurated a component of the China-Pakistan Economic Corridor (CPEC), the six-lane Eastbay Expressway connecting the Gwadar Port with the Makran Coastal Highway, also providing a link to Karachi.
The Eastbay Expressway is a major infrastructure project in the city of Gwadar. This construction of the 19-kilometer highway runs parallel to the coastline, and has four interchanges, two bridges, and a toll plaza. The expressway is designed to handle heavy traffic, and is expected to significantly reduce transportation costs and time for goods moving to and from the Gwadar port.
The completion of the Eastbay Expressway is a major milestone in the development of Gwadar as a major port city. The Gwadar Port. Which is the centerpiece of the CPEC, is strategically located at the mouth of the Persian Gulf, and has the potential to become a major hub for trade and commerce in the region.