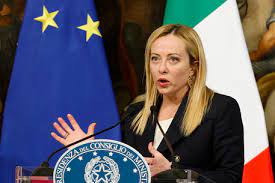 Rome: Premier Giorgia Meloni said that reform of Italy's political institutions can no longer be put off ahead of talks with opposition leaders on this issue on Tuesday.
"The government will dialogue with the representatives of the (opposition) parties on the institutional reforms necessary for Italy," Meloni said in in social-media post.
"We intend to listen carefully to every proposal and any criticism in the course of what we consider to be an important discussion for our democracy and in order to approve measures that cannot be postponed for the good of the citizens and the nation".
The government wants to introduce a semi-presidential system similar to the one in France after the proposed reform was part of the campaign manifesto of the Meloni-led coalition for last year's general election.
On Monday Meloni warned opposition parties that she would press ahead with passing the reforms if they refuse to cooperate on drafting them, saying her election victory gave her a mandate to do so.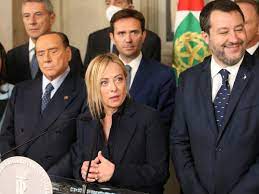 By law, any change to the Italian Constitution requires a two thirds majority in both houses of parliament.
A 'confirmatory' referendum is required if it fails to do so. A referendum on institutional changes proposed by then premier and then centre-left Democratic Party (PD) leader Matteo Renzi failed in 2016 spurring his resignation, while a referendum on other changes, including beefing up presidential powers, proposed by ex-premier Silvio Berlusconi failed in 2006.
Renzi has since left the PD and now heads the centrist Italia Viva (IV) group.
A referendum on cutting the number of Italian MPs, a reform pushed by the 5-Star Movement (M5S), succeeded in 2020.