PM meets world leaders in Turkiye, discuss bilateral ties, cooperation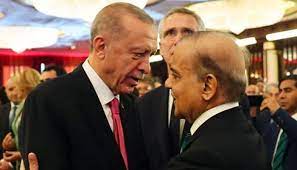 Celina Ali
Islamabad: Prime Minister Muhammad Shehbaz Sharif during his recent visit to Turkiye also met with different world leaders and discussed the bilateral ties and cooperation between Pakistan and their respective countries.
The prime minister had travelled to Turkiye to join the world leaders in the inauguration ceremony of President Recep Tayyip Erdogan.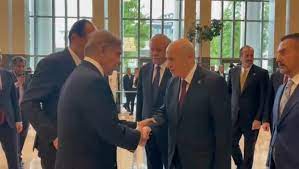 The prime minister met former deputy prime minister of Turkiye and Chairman MHP Devlet Bahceli and conveyed his felicitation over success in the elections, PM Office Media Wing said in a press release on Sunday.
On the occasion, he also met with Kosovo's President Vjosa Osmani-Sadriu. Both the leaders reiterated their desire to promote bilateral relations and cooperation in different fields.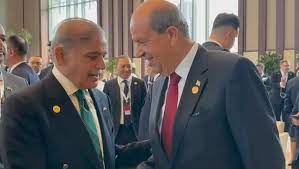 PM meets world leaders in Turkiye, discuss bilateral ties, cooperation
The prime minister also interacted with Iranian First Vice President Mohammad Mokhber.
The prime minister referred to establishment of market at Balochistan-Sistan border and his recent meeting with the Iranian president.
Welcoming the commencement of barter trade between the two countries, the prime minister expressed the confidence that it would mutually benefit the people of both brotherly countries.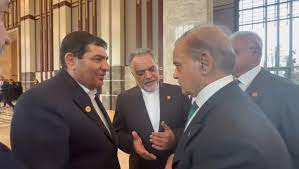 PM meets world leaders in Turkiye, discuss bilateral ties, cooperation
In his meeting with Uzbek President Shavkat Mirziyoyev, the two leaders discussed regional cooperation, connectivity and further strengthening of bilateral cooperation in diverse fields.