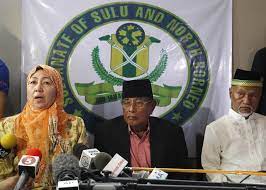 Brussels: By suing governments due to climate action, fossil fuel firms are biting the hand that feeds them. There's a simple solution: stop feeding them, Isabel Schatzschneider writes.
The climate crisis is rapidly descending into a global legal battle of unprecedented proportions.
On the one side are citizens suing oil and gas giants for decades of climate denial despite knowing full well the scale of the environmental crisis caused by fossil fuel pollution.
On the other are Big Oil companies using corporate tribunals to sue governments when they lose profits due to climate policies.
So far, the EU and US are trying to pull out of the arbitration treaties that enable fossil fuel firms to use such legal mechanisms.
But this doesn't go far enough: they need to target the source by ruthlessly slashing dirty energy subsidies.
The Biden administration has promised not to add investor-state dispute settlement mechanisms (ISDS) into future trade deals.
Now, a German court has ruled that EU members can evade arbitration claims made under the Energy Charter Treaty (ECT), which stipulates arbitration when companies think governments have wronged them. This will accelerate EU plans to mass exit the agreement.
Arbitration treaties enable fossil fuel corporations and their investors to attack any climate measures that could reduce their profits.
International arbitration is now the frontline of Big Oil's war on climate action.
Arbitration treaties enable fossil fuel corporations and their investors to attack any climate measures that could reduce their profits.
Fossil fuel companies account for nearly 20% of arbitration cases, and foreign investors are winning 76% of these.
The explosion in third-party litigation funding — which allows unidentifiable hedge funds and banks to invest in and profit from legal cases without scrutiny — has further weaponised international arbitration in favour of fossil fuel interests.
No clearer example can be found than the $15 billion (€13.7bn) award — the second largest arbitration award in history — on behalf of descendants of a lapsed colonial-era Sultanate of Sulu in the Philippines, laying claim to the Malaysian government's oil and gas assets.
The real winners of the case, which "harnesses colonial divides for financial again" according to former MEP Mary Honeyball, are not the claimants but Therium, the London-based litigation funding giant which bankrolled the case.
Therium has a long history of profiting from claims involving oil and gas companies.
Even in his efforts to defend arbitration treaties, one top legal expert admitted that the Malaysia case was riddled with impropriety, with the arbitrator himself now facing criminal prosecution from Spanish authorities.
According to the US Chambers of Commerce, Therium is the flag-bearer for how third-party litigation funding for corporate arbitration tribunals "threatens to reduce a justice system designed to advance the interests of the parties and to adjudicate cases on their merits to a litigation system effectively controlled by and in the service of third parties, who are interested solely in profit."
And, of course, the biggest profits are accruing to Big Oil. The five largest oil companies in the world – who are also among the most litigious – more than doubled their profits in 2022 to €200bn. Meanwhile, governments reducing their fossil fuel dependence are becoming liable for billions of dollars in damages.
That's why current EU measures — regulating third-party litigation funding and withdrawing from the Energy Charter Treaty — don't go far enough.
Even if the EU pulls out of the Treaty, these companies will continue to sue governments under the ECT's "sunset clause", which means ECT provisions apply for pre-existing investments for 20 years after a party withdraws.
So fossil fuel companies will still be able to use arbitration to sue governments for climate action for quite some time anyway.
Government subsidies are what's keeping them solvent. This is especially clear given that current direct fossil fuel subsidies are the same value as estimates of future lost profits due to climate action.
Governments focused on the legal battlefield must step back to see the bigger picture. While fighting fossil fuel firms on one front, the EU is giving them welfare handouts on the other through €50bn annual subsidies.