EU ambassador, other musicians play special version of Pakistan's national anthem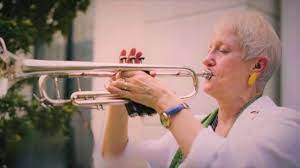 Celina Ali
Islamabad: As Pakistan's 76th Independence Day approaches, European Union Ambassador to Pakistan Dr Riina Kionka along with other musicians paid a special tribute to the country by performing a rendition of the national anthem — 'Pak Sarzamin (thy sacred land)'.
"This rendition is a celebration of the rich cultural diversity of Pakistan and the power of #UnityinDiversity. Happy Independence Day, Pakistan," said a post on the official X account of the Delegation of the European Union to Pakistan.
The video shows different musicians representing all provinces of Pakistan and playing various instruments.
Along with Ambassador Kionka, who can be seen playing the trumpet, were Sulaeyman Khan from Balochistan playing the nylon guitar, Doulat Wali Baig from Gilgit Baltistan playing the sitar, Sameer Ahmed from Sindh playing the bass guitar, Salman Adil from Punjab playing the flute, Sarmad Ghafoor from Khyber Pakhtunkhwa playing the electronic keyboard and soundboard and Amna Nizami from Islamabad playing the electric guitar.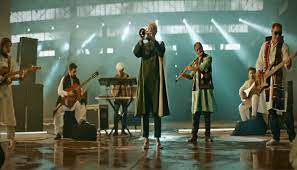 Last year, in a special gesture, to honour Pakistan's 75th Independence Day, Ambassador Kionka played the national anthem on the trumpet.
The unique way to mark the upcoming August 14, when Pakistan obtained independence in 1947, was shared through a special campaign on the social media channels of the European Union delegation to Pakistan in Islamabad, said a news release issued by the EU Commission.
It added that the EU is committed to a stable, democratic, and pluralistic country that respects human rights and benefits from its full economic potential by supporting sustainable and inclusive development for all its citizens.
The collaboration between the European Union and Pakistan is grounded in the strategic engagement plan signed in 2019.