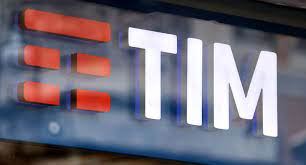 Milan: The Italian government could end up with a stake of as much as 20% in Telecom Italia's landline grid after signing a preliminary agreement with U.S. fund KKR (KKR.N), which is lining up a bid for the asset.
KKR is in exclusive discussions with debt-laden Telecom Italia (TLIT.MI) (TIM) over the acquisition of Netco, a venture comprising both TIM's fixed domestic access grid and submarine cable unit Sparkle.
A treasury statement said a Memorandum of Understanding (MoU) signed late on Thursday provides for the Italian Treasury to take a stake of up to 20% as part of any binding offer, and for the government to play a key role in strategic decisions relating to TIM's network.
TIM's top investor Vivendi (VIV.PA) sees the preliminary deal as "positive news", a source close to the French media group said on Friday, adding however that a "serious dialogue" was now necessary to reach concrete and feasible solutions.
Italian infrastructure fund F2I is also set to invest in NetCo, so that the combined stake in Italian hands could reach around 30%, a source with knowledge of the matter said.
TIM's network is Italy's main telecommunications infrastructure and the government has been looking for years to ensure investments are carried out to upgrade it to fast fibre optics from copper.
Crippled by 26 billion euros ($28.6 billion) in net debt and burning cash, TIM has resorted to hiving off its main asset to shed debt and staff, in a move that would be a first in Europe among former phone monopolies.
KKR has until the end of September to make a binding bid after opening talks with TIM in June.
While the preliminary agreement signed on Thursday seems to provide political blessing for the deal, the grid sale has so far faced heavy reservations from Vivendi, which is demanding a higher valuation to back a deal.
With a near 24% stake, the French media giant's position might still be a hurdle to its completion.
New York-based KKR has offered some 23 billion euros ($25.3 billion) when debt and a number of variable items are factored in, people close to the matter have said. The actual equity valuation is around 10 billion euros.
Sources said that KKR and the Italian Treasury could sign an MoU for the government to co-invest alongside the U.S. firm in the grid as early as this week.