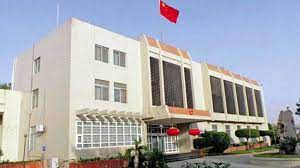 Gwadar Pro
Islamabad: Chinese Embassy in Pakistan has strongly condemned the terrorists attack on a Chinese Convoy in Gwadar and urged Pakistani authorities to conduct a thorough investigation of the attack, severely punish the perpetrators and take effective measures to prevent similar incidents from happening again.
According to a statement issued here by the Chinese Embassy, "A convoy carrying Chinese citizens was attacked near the port of Gwadar in Balochistan, Pakistan.The incident caused no casualties on the Chinese side, and the relevant personnel have been properly placed in safety."
The Embassy and the Consulate General in Karachi launched an emergency response immediately.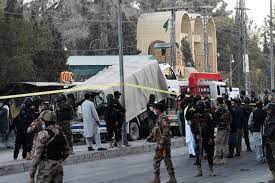 The Chinese Embassy in Pakistan strongly condemns this terrorist act, the statement said.
It added: "China will continue to work with the Pakistani side, to jointly counter the threats of terrorism and earnestly protect the safety of Chinese personnel, institutions, and projects in Pakistan."
Given the current security situation, the Chinese Embassy reminded "Chinese citizens in Pakistan to be vigilant and take preventive measures against security risks, to ensure the safety of their lives and property."