Any attempt to sabotage CPEC will not succeed: Chinese foreign ministry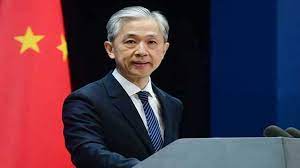 Beijing: China on Monday said that any attempt to sabotage the friendship with Pakistan and the development of the China-Pakistan Economic Corridor (CPEC) will not succeed.
The statement came a day after terrorists attacked a military convoy escorting Chinese workers to a port project in Gwadar. No casualties were reported among the citizens or military while two terrorists were killed in response.
Responding to queries during a regular media briefing, Chinese foreign ministry spokesperson Wang Wenbin said, "No attempt to sabotage the friendship between China and Pakistan and the China-Pakistan Economic Corridor will succeed".
"China will continue to work with the Pakistani side to jointly guard against and counter the threats of terrorism and earnestly protect the safety of Chinese personnel, institutions and projects in Pakistan," Wang Wenbin said.
Sharing the details of the incident, he said that on August 13, a convoy of Chinese engineers was attacked by roadside bombs and gunshots. No Chinese citizens were killed or injured.
Read More: Security forces foil attack on convoy in Gwadar, two terrorists killed
Wang Wenbin said that the Chinese side strongly condemned those terrorist attacks, and has asked the Pakistani side to hold the perpetrators accountable.
He said that the Chinese Embassy and the Consulate in Pakistan have launched emergency response measures immediately and reminded Chinese citizens, companies, and institutions, working on projects in Pakistan to stay vigilant and take measures to bolster security, closely follow the security situation, guard against security risks and keep themselves safe.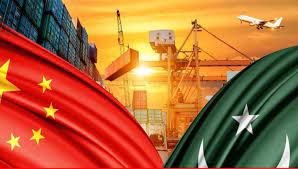 The spokesperson said that China will continue to work with the Pakistani side to jointly guard against and counter the threats of terrorism and earnestly protect the safety of Chinese personnel, institutions and projects in Pakistan