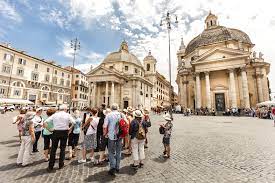 Rome: The popular country for tourism is expected to welcome a record number of tourists in 2023, and the authorities are determined to establish an environment that visitors but also residents can enjoy.
In an effort to establish that, the respective authorities have introduced restrictive measures and plan to fine tourists that refuse to abide, SchengenVisaInfo.com reports.
For example, tourists cannot show up or walk around the city without clothes and certainly cannot swim in the canals. In addition, Deutsche Welle reveals that tourists have to be mindful of where they sit, as doing so on sidewalks and bridges can get them fined.
However, the decision to impose an entry fee on tourists visiting Venice, who won't stay the night, has been postponed for next year, with the measure being tested on trial bases for 20 days when plenty of visitors are in the city. Back in 2019, the city received 5.5 million visitors – almost 100 times more than the Venetian population.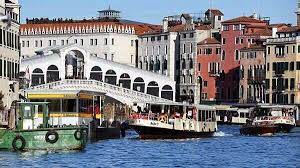 Additionally, some beaches are also introducing measures to prevent over-tourism, with many beaches on Baunei on Sardinia being restricted with a limitation in the number of places on such beaches and having to be reserved and paid prior to the visit.
Moving around the tourist destinations in Italy can be more limited as tourists are now banned from bringing their own cars to the island of Linosa and Lampedusa, as well as Procida in the Gulf of Naples.
"This is the only measure that works. We are the most densely populated island in Europe, and for us, mobility is a problem," Procida mayor Raimondo Ambrosino told the newspaper Il Messaggero.
Furthermore, access to the Pragser Wildsee Lake, a popular tourist destination, has been restricted as tourists can only go there by booking a ticket online in advance and only use public transport to get there, as the managing authorities are trying to limit the influx of tourists.
Portofino, one of the most visited places in Italy, has also been under some implementation of measures with zones that are more common to take pictures at, risking a fine of up to €275.
In the town centre, walking around barefoot, in a bikini or partially undressed is prohibited.
"Our goal is not to drive tourists away or discourage them from visiting. Everyone must do their part to contribute to the beauty of Portofino by behaving properly," Portofino Mayor Matteo Viacava told Il Secolo XIX.
The situation has deteriorated as Venice risks being placed under UNESCO's danger list, severely over-tourism impacting the destination.