Italy: Torrent of muddy floodwater bursts through alpine town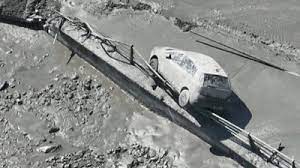 Rome: More than 100 people have been displaced after the Merdovine River unexpectedly burst its banks, covering the town of Bardonecchia in thick mud.
The flood was likely triggered when heavy rain caused a mountain stream to overflow, leading to a landslide.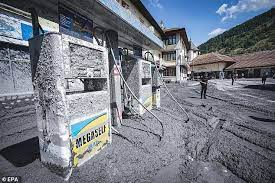 There were no deaths or missing people, Italian news agency ANSA reported.
However, the damage to the town was substantial – with 120 people displaced. Several people also had to be rescued from a camper van, fire and rescue officials said.