UK: Free access to cash protected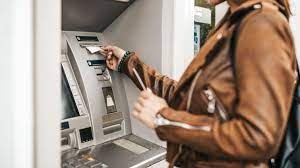 London: The vast majority of people and businesses are set to be no further than three miles away from withdrawing cash under a new framework set out by the Treasury.
A government statement published today (18 August 2023) set the minimum expectations on banks to protect services for people and businesses wanting to withdraw or deposit cash.
They can expect to withdraw cash without any fees – something that has been set out in law.
As part of this move, the Financial Conduct Authority (FCA) has been provided new powers by the government to protect the provision of cash access services. This includes protecting cash access without any fees for those who hold personal current accounts.
Building on laws granted through the government's Financial Services and Markets Act 2023, the FCA will use these newfound powers to make sure banks and building societies are keeping up to these standards – and have the power to fine them if they do not.
While the country is moving further away from using coins and notes with the number of online payments rising from 45% to 85% in the past ten years, cash can still be an integral part of many businesses and people's lives.
Economic Secretary to the Treasury, Andrew Griffith, said: "Whilst the growing choice and convenience of digital payments is great, cash has an important and continuing role to play. That's why we are taking action to protect access to cash in law and laying out that this means fee-free withdrawals and the availability of cash facilities within a reasonable distance.
"People shouldn't have to trek for hours to withdraw a tenner to put in someone's birthday card – nor should businesses have to travel large distances to deposit cash takings.
"These are measures which benefit everyone who uses cash but particularly those living in rural areas, the elderly and those with disabilities.
"As it stands, the vast majority of people living in urban areas can access cash deposit and withdrawal services within one mile; with rural-dwellers around three miles away. Today's policy statement makes clear that the FCA should use its powers to maintain this level of coverage, while recognising that needs may differ by location and change over time.
"It also makes clear that – if a service is withdrawn and a replacement service is needed – this should be put in place before the closure takes place.
" The FCA is also required to 'have regard' to local deficiencies in cash access. The policy statement sets out that the regulator should consider factors such as the opening hours and distance to cash access services, as well as the need for in-person assistance.
Laws introduced in the Financial Services Act 2021 have delivered cashback in over 2,500 shops across the UK – without any need to buy something in store – through the LINK network."