CPEC major driver of Pakistan's economic growth, says new FM on first day in office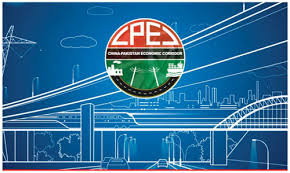 Islamabad: On his first day in the office, Jalil Abbas Jilani, the Pakistani Caretaker Minister for Foreign Affairs, said that China-Pakistan Economic Corridor (CPEC) was a major driver of Pakistan's economic growth.
In a media interaction, FM Jalil Abbas Jilani proudly mentioned his role as a signatory of the CPEC agreement in May 2013 during the visit of the then Chinese Prime Minister to Pakistan.
He highlighted CPEC's significance as a major driver of the country's economic growth, noting successful completion of various development projects under the initiative over the past decade.
FM Jilani emphasized the importance of the upcoming phase of CPEC, highlighting its relevance to Pakistan's progress.
He underlined the priority of expediting work on projects in areas such as Information Technology, Agriculture, and Railways, utilizing Chinese expertise to achieve this.
He expressed Pakistan's strong desire for friendly relationships with the global community. He emphasized the intent to enhance economic ties with all the countries.
The Caretaker Foreign Minister stressed the need to enhance economic policies, focusing on strengthening economic bonds with all countries, including both regional and major international partners.
He expressed the commitment to further solidify economic ties with China and other countries including the United States and the European Union.