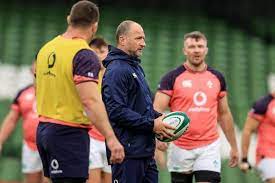 Rome: Prop Marco Riccioni and scrum-half Stephen Varney are both included in Italy's 33-man squad for next month's Rugby World Cup, despite suffering injuries against Ireland in their recent warm-up game.
Coach Kieran Crowley delayed naming his official squad due to injury concerns, as Ange Capuozzo had also been sidelined since February. The full-back made an impressive comeback in Italy's win over Romania on Saturday, scoring two tries.
English-born pair Paolo Odogwu and Dino Lamb also scored in that 57-7 win and are both included in the final squad.
Italy have two sets of brothers in their panel, Niccolo Cannone and his brother Lorenzo, along with the Garbisi siblings, Alessandro and Paolo. The Garbisi brothers started their first game together for Italy in Saturday's victory.
"It was not easy to arrive at the choice of the 33 athletes called up for the Rugby World Cup and all the players who participated in the preparation worked in the best way." Crowley said.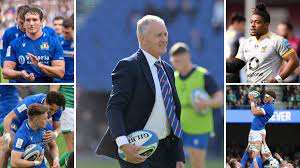 Italy lost their warm-up games to Scotland and Ireland, before the win over Romania. They have one final game before the World Cup.
"We still have a Test match against Japan to present ourselves in France in the best possible conditions and continue to write the history of this group," the coach added.
There is no history-making World Cup call-up for Sergio Parisse. The 39-year-old number eight has appeared at five World Cups to date, but hasn't played for Italy since 2019.
Italy take on Japan on Saturday, as they complete their preparations for France. At the World Cup, in Pool A, they will kick off against Namibia on 9 September.
After that they face Uruguay, before taking on two of the tournament favourites, New Zealand and host nation France.
Forwards: Pietro Ceccarelli, Simone Ferrari, Danilo Fischetti, Ivan Nemer, Marco Riccioni, Federico Zani, Luca Bigi, Epalahame Faiva, Giacomo Nicotera, Niccolo Cannone, Dino Lamb, Federico Ruzza, David Sisi, Lorenzo Cannone, Toa Halafihi, Michele Lamaro, Sebastian Negri, Giovanni Pettinelli, Manuel Zuliani
Backs: Alessandro Fusco, Alessandro Garbisi, Martin Page-Relo, Stephen Varney, Tommaso Allan, Giacomo Da Re, Paolo Garbisi, Juan Ignacio Brex, Luca Morisi, Pierre Bruno, Ange Capuozzo, Monty Ioane, Paolo Odogwu, Lorenzo Pani