Pakistani Planning Minister dedicated to accelerate progress of CPEC projects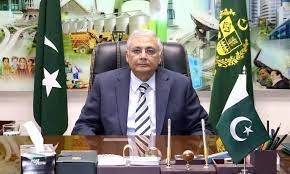 Islamabad: Muhammad Sami Saeed, the Pakistani Caretaker Minister for Planning, Development, and Special Initiatives, affirmed his dedication to maintaining and accelerating the progress of the China-Pakistan Economic Corridor (CPEC) projects.
During a meeting to evaluate the advancement of CPEC projects, Saeed, as the meeting chair, shared this commitment. Dr. Nadeem Javaid, Chief Economist and Head of CPEC, provided a comprehensive overview of the progress made in CPEC projects.
The session was attended by Planning Secretary Syed Zafar Ali Shah, officials from the CPEC Secretariat, and the ministry.
Saeed emphasized the caretaker government's responsibility to continue the momentum of vital development projects. He reiterated his strong determination to uphold the progress of ongoing CPEC projects.
Highlighting the transformative potential of CPEC, the minister restated that the caretaker government was mandated to sustain the acceleration of all development initiatives, with CPEC being of paramount importance.
He stressed the importance of maintaining the current pace of development and urged all relevant departments to collaborate closely to ensure uninterrupted progress.
Saeed expressed confidence that CPEC would bring substantial development to both the region and Pakistan.
Furthermore, the minister emphasized the need for an efficient oversight mechanism in the implementation of CPEC projects to fully leverage its potential and optimize resource utilization.