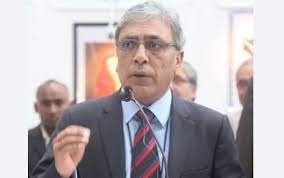 Brussels: Chairman Kashmir Council Europe (KC-EU) Ali Raza Syed has appealed to the G-20 countries and other world powers to pressurize India to stop human rights violations in occupied Kashmir and play their role for a just solution to the Kashmir issue.
It should be remembered that the G20 summit will be held in New Delhi on September 9 and 10 at the invitation of the Indian government.
Commenting on the meeting of the G-20 in New Delhi, Mr. Ali Raza Syed said in a statement that the international community, including the member countries of the G-20, knows that India is involved in serious violations of human rights in Occupied Kashmir and Kashmiris who have been suffering for a long time, are trying to achieve their right to self-determination.
He said that Indian authorities want to prove that the situation in their country is normal, while the actual reality is the opposite. It is clear that apart from Occupied Kashmir, the minorities living in India are also deprived of their basic democratic and human rights. Muslims, Christians and even Hindus belonging to lower castes are victims of the brutality of Indian extremists and mistreatment by the Modi's government.
Chairman of KC-EU said that the situation in Occupied Kashmir is so bad that India does not allow any representative of international human rights organizations and foreign journalists to visit the occupied territory.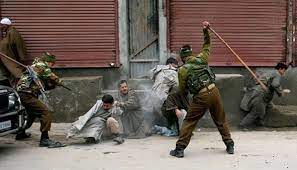 Ali Raza Syed said that earlier India had tried to mislead the world about the Kashmir dispute by calling the meeting of the G20 Tourism Working Group in Srinagar on May 22. With these pretexts, India wants to continue its illegal occupation of Jammu and Kashmir.
Jammu and Kashmir is a disputed territory and in this context international law and UN Security Council resolutions exist. Chairman Kashmir Council Europe said that for peace in the region, it is necessary to find a peaceful and acceptable solution to the problem.
Regarding the successive visits of the Indian Prime Minister Modi to different countries including recent visit to Greece, Ali Raza Syed said that India cannot hide its internal horrible actions by building relations with the world. Especially the whole world knows how Modi and his government are violating human rights.
He said, the international community must take seriously the fact that the Kashmiri people are being killed and tortured by the Indian occupation forces.
The Chairman KC-EU said that the international community should take strict notice of this situation and play its role for a peaceful solution to the Kashmir issue.