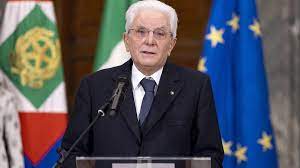 Rome: The European Union should allow more legal migration into its borders to stop people trafficking, Italian President Sergio Mattarella said on Friday (Aug 25), amid a surge in arrivals by sea to his country.
Crossings from North Africa to Italy have more than doubled year-on-year to around 106,000, despite efforts by Prime Minister Giorgia Meloni's right-wing government to crack down on illegal migration and restrict charity rescue ships.
"Migration phenomena must be tackled for what they are: global movements, which cannot be erased by walls or barriers," Mattarella said at a conference in Rimini hosted by the Catholic group Communion and Liberation.
"Regular, sustainable and sufficiently high quotas are the only way to stamp out the cruel traffic in human beings" as "the prospect and hope of coming without inhuman costs and suffering" would convince migrants to wait for their turn, he added.
Meloni's government has partly followed Mattarella's advice, saying in July it would raise entry quotas for non-EU migrant workers to 452,000 for 2023-2025. But the level is below the 833,000 that has been requested by companies and unions.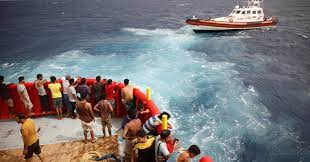 The Italian president, who as head of state is a non-partisan figure, said action needed to be taken at EU level. Migration has long been a political hot potato within the bloc, hampering joint decisions by its 27 member states.
In his speech, Mattarella said he keeps in his office a drawing of a teenage victim of a migrant shipwreck who had set off with a school report sewn into his jacket, indicating that "he wanted to come to Europe to study."
"This drawing reminds me that, behind the migration numbers and percentages which we often list, there are countless individual people, each one with their own story, projects, dreams, future," the president said.