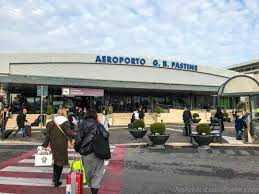 Rome: Rome is considered one of the most fascinating places in the world, with its unique atmosphere and historic sights that never fail to bring tourists back in time and make them fall in love with ancient history. Among the many records the city holds, there is also one that is of interest to aviation geeks. Indeed, Rome is home to Italy's oldest airport, Ciampino (CIA).
The roots of Italy's oldest airport go back to the second decade of the twentieth century.
In 1916, a year after Italy had entered World War I, Ciampino Airport was founded to handle airships and military aircraft. Located in Via Appia, some 12 kilometers southeast of Rome city center, Ciampino served for military purposes until 1947, when the airfield used to be controlled by the Allied army. Back then, the airport only had a 5.905-ft-long (1.800-meter) runway, and the apron was not paved.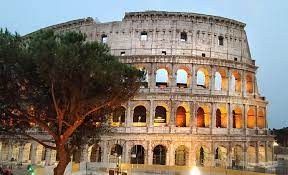 Interestingly, the first commercial flight to land at Ciampino was not operated by an Italian airline but by a US one. On April 2nd, 1946, Trans World Airlines flew one of its McDonnell Douglas DC-4s to the Italian airport, becoming the first airline to operate a civil flight between the US and Italy after World War II. The flight then continued to Athens and Cairo, inaugurating the airline's historic sphinx route.
On April 15th, 1947, the Italian airline Linee Aeree Italiane – LAI – became the first Italian carrier to operate a commercial flight from Rome's airport with a McDonnell Douglas DC-3 bound for Milan. On May 5th of the same year, another Italian airline, Aerolinee Italiane Internazionali, which would later become Alitalia, operated its inaugural flight between Turin and Rome with a FIAT G-12.
On July 25th, 1947, the Anglo-Americans handed over the control of Ciampino back to Italian authorities.
By 1951, following a season of acquisitions, Alitalia and LAI became the only two Italian flag carriers, and both decided to be based at Rome's airport. In the meantime, Ciampino had undergone renovation and expansion works, including the construction of a second runway featuring provisional lighting systems to enable night operations.
On October 31st, 1957, LAI entered voluntary liquidation. Simultaneously, the airline's personnel, fleet, and assets were transferred to Alitalia, whose name officially became Alitalia – Linee Aeree Italiane. By 1960, the new Alitalia network covered more than 100,000 km, and the airline adopted a new advertising slogan: The world's fastest growing airline. In fact, between 1959 and 1962, the Italian airline witnessed a passenger growth rate between 29% and 39%.
On June 4th, 1963, Alitalia officially became the Italian State flag carrier through a decree that granted the airline the government concession to operate almost all Italian air links, domestic and international, for ten years.