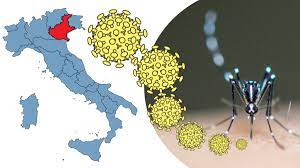 Rome: Health authorities have reported locally acquired dengue fever activity in multiple regions in Italy, with four confirmed cases reported as of Aug. 24. This is compared to no locally acquired cases reported since 2020.
The Lombardy region (three cases) is the most affected, followed by the Lazio region (one case). Italian health authorities have implemented vector control measures in the affected regions and urge the public to take the necessary mosquito bite prevention measures. This report represents the most complete data available as of Aug. 26.
Italian health officials reported the country's' first locally acquired dengue fever cases in 2020 in the Veneto region, where ten cases were reported. Since then, no further locally acquired cases were reported in Italy through to 2022.
A dengue fever vaccine is available in some countries. It is only recommended for individuals with a history of dengue infection and in a country with high dengue fever burden.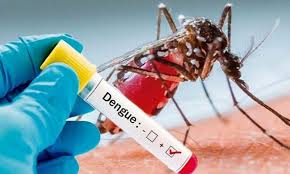 Dengue fever is transmitted through the bite of an infected mosquito. The risk of infection is often highest in urban and semi-urban areas. Symptoms of dengue fever include a sudden onset of fever and at least one of the following: severe headache, severe pain behind the eyes, muscle and/or joint pain, rash, easy bruising, and/or nose or gum bleeding. Symptoms typically appear 5-7 days after being bitten but can develop up to 10 days after exposure. Dengue fever can progress to a more severe form known as dengue hemorrhagic fever (DHF). DHF can be fatal if it is not recognized and treated in a timely manner.