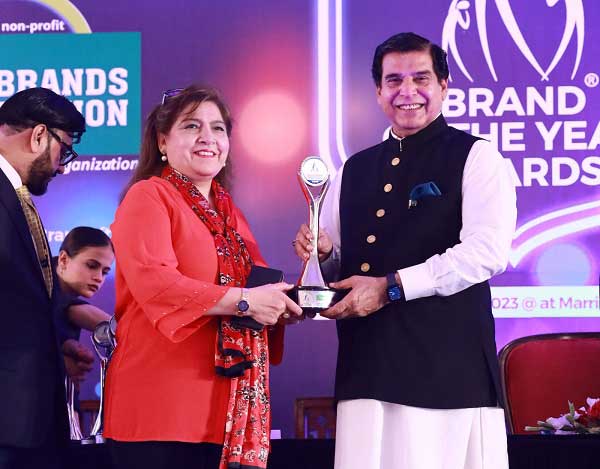 Liaquat Ali
Islamabad: The Millennium Education Group has been adorned with a prestigious title of 'Fastest Growing Brand of the Year Award 2022' by the Brand's Foundation, Brand of the Year Award Ceremony held at Marriott Hotel, last day says a press release. The title has been conferred under the category of 'School System' amid this award giving ceremony.
The award has been received by Ms. Amena Khan Regional Director on behalf of Dr. Faisal Mushtaq Founder & CEO The Millennium Education Group, Pakistan. Ms. Amena Khan spoke at the Award Ceremony, underlined the importance of quality education in guaranteeing the success of Pakistan's youth. She furthered and urged to focus on how quality education vitally plays a role, not only for individual success but also for the country's general prosperity and advancement. On the end note, she reaffirmed the CEO Dr. Faisal Mushtaq's commitment to offer learners worldwide with innovative and world-class education.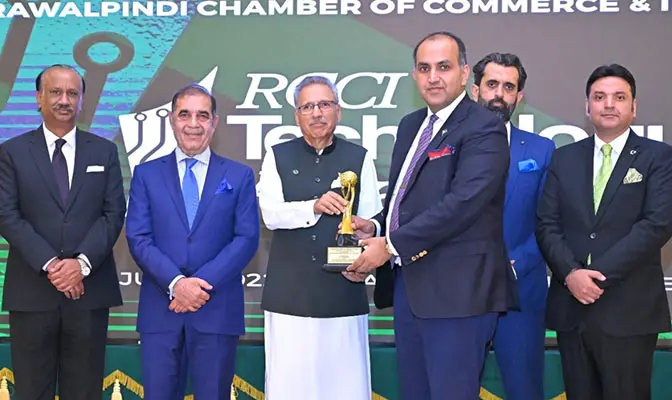 Among the attendees of the auspicious moment has been, Ms. Ayesha Jatoi, HR & TLS Coordinator and Mr. Syed Saim Iftikhar Manager Regional Office – South Region, The Millennium Education Group, Pakistan. The proud faculty expressed gratitude and belongingness to Pakistan's leading education group accentuating it as the world's largest K-12 teacher training institute, with nearly 9,150 active alumni, over 25 educational degrees, and eight prominent test and qualifying boards.
The Millennium Universal College TMUC is Pakistan's pioneer in setting Transnational Higher Education, recognized by Higher Education Commission of Pakistan. The institute is committed and stands crucial in the provision of undergraduate, postgraduate, MBA, professional, skills, accounting, modern sciences, fashion, design, media, and business education. The Millennium Education Group also created The Millennium Institute of Technology and Entrepreneurship (MiTE) in Sindh, its first chartered university in Karachi, likewise, recognized by HEC and chartered by the Sindh government.
On this occasion, Founder & CEO Dr. Faisal Mushtaq emphasized the need to encourage academic excellence, student achievement, social entrepreneurship, and equitable opportunity for all. He feels that giving learners the standardized platform is critical in assisting them to achieve their goals of admission to top colleges throughout the world.
It is the consecutive witnessing of bagging the awards and hemming of quality, The Millennium Education is speaking for itself. Moreover, it must be noted that, The Millennium Education Group has been honoured with the prestigious Rawalpindi Chamber of Commerce and Industry RCCI Leading Education Brand of the Region Award in the recent past.