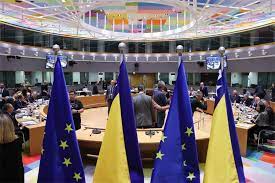 Belgrade: Accession negotiations between the European Union and Bosnia and Herzegovina are on track to start by late this year or early 2024, said Croatia's top diplomat on Tuesday.
"We can expect the start of accession negotiations between Bosnia Herzegovina and the EU, if not by the end of this year, which would be best, then certainly at the beginning of next year," Gordon Grlic Radman said at the annual Bled Strategic Forum in Slovenia.
Bosnia and Herzegovina got EU candidate country status last December. According to Grlic Radman, this sent a strong message, adding that the countries of the Western Balkans can make significant progress by 2024.
On Monday, also addressing the forum, European Council President Charles Michel reiterated the bloc's commitment to enlargement towards Western Balkan countries by 2030, saying the EU should be ready for new members.
Held in the picturesque Alpine setting of Lake Bled, the two-day forum is a gathering of political, business, and civil society representatives from Central and Southeastern Europe.
In 2003, the six countries of the Western Balkans were designated "potential candidates" at the EU leaders summit in Thessaloniki, Greece.
While Bosnia and Herzegovina and Kosovo are still considered potential candidates, Montenegro, Serbia, Albania, and North Macedonia have acquired the status of candidate countries over the years.
Ukraine and Moldova were also declared candidate countries in June 2022.
Türkiye applied for EU membership in 1987 and has been a candidate country since 1999. Negotiations for full membership started in October 2005 but have stalled in recent years due to political hurdles erected by some countries.