Bilawal Bhutto inquires after PPP worker's health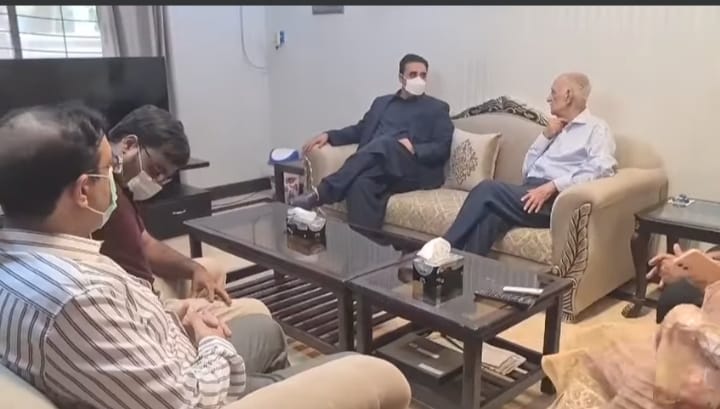 Lahore: Former foreign minister Bilawal Bhutto-Zardari on Saturday inquired after Pakistan People's Party (PPP) worker Bashir Riaz.
Mr Bhutto-Zardari visited the residence of Mr Riaz in Lahore. He wished Mr Riaz a speedy recovery.
Earlier, Bilawal Bhutto reiterated his demand from the Election Commission of Pakistan (ECP) to announce the election date as soon as possible.
Former foreign minister Bilawal Bhutto said he has put up PPP concerns about the level playing field in front of co-chairman of PPP Asif Ali Zardari.
Bilawal Bhutto said that PPP was born in Lahore and it was a wrong expression that PPP has cornered to one province only.
He alleged that there was nexus between Saqib Nisar, General Faiz, and one political party in 2018 while in 2013 the elections of Returning Officers (ROs) and General Pasha and the then CJP Ifthikhar Muhammad Chaudhary conspired against PPP.