Chinese Xinjian Jingyi Cheng Group to establish electric vehicle manufacturing plant, showrooms in Pakistan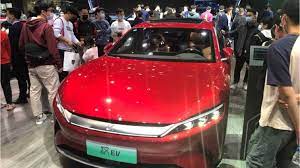 Islamabad: The Chinese car manufacturing Xinjian Jingyi Cheng Group has announced plan to establish an electric vehicle manufacturing plant in Pakistan, along with opening showrooms in major cities across the country.
This announcement was made during a meeting between a delegation from Xinjian Jingyi Cheng Group, led by Assistant Chairman Gu Xongquan, and representatives including Vice President of Federation of Pakistan Chambers of Commerce and Industry (FPCCI) Amin Ullah Baig, and others.
During this meeting, the Chinese delegation engaged in an in-depth discussion regarding the investment prospects within Pakistan.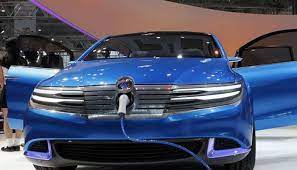 Gu Xongquan, the Assistant Chairman of Xinjian Jingyi Cheng Group, provided insights into their company's background, their interest in entering the Pakistani market, and their plans for establishing manufacturing units and showrooms within Pakistan.
He described their organization as a large conglomerate involved in five distinct industries, namely electromechanical and hydraulic, light power, vehicle manufacturing, international trade, and production and service. He also highlighted that Jincheng Corporation is a technologically advanced enterprise.
Furthermore, Gu Xongquan emphasized that Pakistan heavily relies on cars as the primary mode of transportation, and the surge in global oil prices has led to a significant increase in gasoline costs.
He maintained that this situation was driving the need for consumers to transition to new energy solutions. He pointed out that electric cars, in the long run, are more cost-effective in terms of fuel expenditure compared to traditional petrol-driven vehicles.
The Xinjian Jingyi Cheng Group places a strong emphasis on innovation and the development of automobiles incorporating modern technology and resource integration, he added.
Vice President of FPCCI, Amin Ullah Baig also expressed his appreciation for the investment initiative by Xinjian Jingyi Cheng Group.
He urged for the expedited process of investment to ensure mutual benefits. Baig noted that several Chinese brands are already operating in Pakistan and have gained popularity among the general public.
He recognized China's leadership in the development of essential technologies for electric vehicles and extended a warm welcome to Chinese electric vehicle enterprises for investment, emphasizing the acceleration of China-Pakistan collaboration in the new energy vehicle industry.
He highlighted that new energy vehicle technology is a pivotal aspect of the fourth industrial revolution and emphasized the necessity for supportive policies and production to foster the growth of this industry.
Other officials of the FPCCI also provided insights into the attractive policies of the Government of Pakistan aimed at facilitating investment in the electric vehicle sector.
They assured the Chinese enterprise, Xinjian Jingyi Cheng Group, of the full support of the FPCCI for its planned endeavors in Pakistan.