France agrees to work with Italy on stemming migrant crisis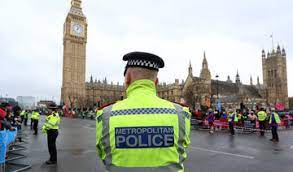 Lamperisa: France has agreed to work with Italy to get EU support to stem a migrant crisis that has overwhelmed the Italian island of Lampedusa.
The island, situated in the Mediterranean between Tunisia, Malta and the larger Italian island of Sicily, has become a first port of call for many migrants seeking to enter the EU.
Around 7,000 have landed there this week, more than the island's permanent population, overwhelming its ability to respond.
French President Emmanuel Macron told reporters: "I want to say very sincerely to all our Italian friends that I believe it is the responsibility of the European Union, the entire European Union, to stand by Italy."
His interior minister, Gerald Darmanin, tweeted that he had spoken to his Italian counterpart, adding: "We agreed to work together within the European Union in the coming hours to strongly reinforce the prevention of immigrant departures and the fight against people traffickers."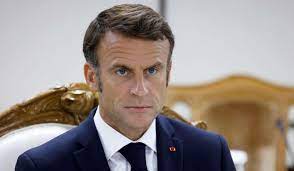 The arrivals are a political problem for Prime Minister Giorgia Meloni's government, which has pledged to control immigration.
Nearly 126,000 have been reported so far this year, almost double the figure by the same date in 2022.
Other right-wing politicians have picked up on the issue, with Marion Marechal, niece of French far-right leader Marine Le Pen, visiting Lampedusa on Friday.
Meloni helped the EU to strike a deal with Tunisia in July to stem migration flows in return for funding, but it has not yet been implemented.
Meloni, European Commission president Ursula von der Leyen, Italy's Prime Minister Giorgiaand the Netherlands' Mark Rutte hailed the deal as a way to fight "networks of smugglers and traffickers."
The EU ombudsman has demanded that Brussels explain how it will ensure that its pact with Tunisia to curb migration will not breach human rights standards.
The ombudsman, Emily O'Reilly, is an independent overseer employed to handle complaints about the work of EU institutions and agencies and to investigate alleged administrative failures.
"Where fundamental rights are not respected, there cannot be good administration," she said.
International human rights organizations and some MEPs have criticized Brussels for forming an anti-migration partnership with President Kais Saied's regime.
In recent months hundreds of migrants arrested in Tunisia have allegedly been dropped off in the desert near the Libya border and left to fend for themselves.
Against this backdrop, O'Reilly said von der Leyen's European Commission has some explaining to do.
"Did the Commission carry out a human rights impact assessment of the MoU before its conclusion and consider possible measures to mitigate risks of human rights violations," the ombudsman asked, in a letter to von der Leyen.
"If yes, could the Commission make this impact assessment public, along with the mitigating measures? If not, please set out the rationale for this."
O'Reilly noted that she had raised these concerns when Brussels signed a similar pact with Turkiye, and warned the EU regulations stipulate that any funding provided to partner countries must not be spent in ways that breach migrants' human rights.
"How does the Commission plan to ensure that actions undertaken by Tunisia under the Migration and mobility pillar of the MoU and financed using EU funds will comply with the applicable human rights standards?" she asked.
Earlier this week, the European Commission was forced to defend the Tunisian migration pact in parliament, where it has come under fire from MEPs from the left and the Greens.
"This is an investment in our shared prosperity, stability, and in the future generations," commissioner Oliver Varhelyi told the European Parliament in Strasbourg.
He said it reinforced cooperation that has already seen the Tunisian coast guard intercept nearly 24,000 boats headed for Europe this year, compared with some 9,000 last year.
But the row flared up again on Thursday when Tunisia barred entry to a fact-finding delegation from the European Parliament, following a non-binding resolution condemning the government's "authoritarian drift."