Malaysian Mohammad Azhar Mazlan advocates for a strong Malaysia-Pakistan partnership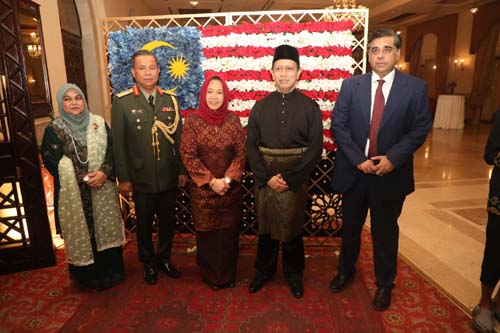 Celina Ali
Islamabad: the Malaysian High Commission in Pakistan on Monday celebrated Malaysia's National Day and its 90th Armed Forces Day.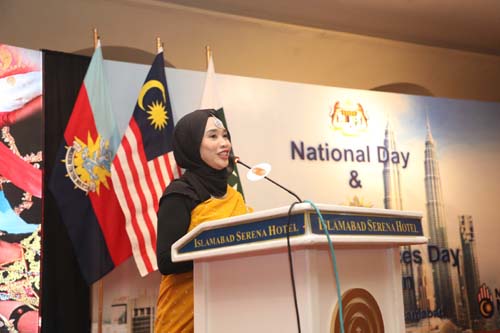 During the event, Malaysia's High Commissioner to Pakistan, Mohammad Azhar Mazlan, extended warm congratulations and best wishes to Malaysians residing in Pakistan.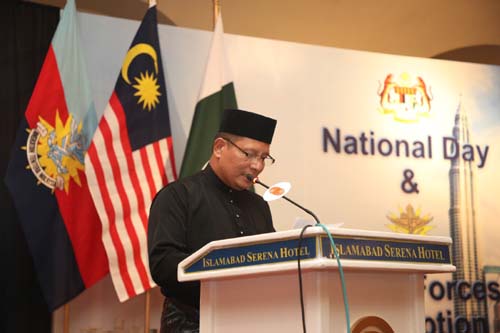 Dr. Gohar Ejaz, the Caretaker Federal Minister for Commerce, participated as the chief guest in the ceremony. He remarked that Pakistan and Malaysia have been collaborating across various sectors for decades, achieving significant progress and expressing confidence in achieving more in the years to come.
Dr. Ejaz also praised Malaysia for its unity in diversity, highlighting its rich tapestry of cultures, languages, and traditions. He emphasized that both nations have fostered a strong sense of nationhood based on shared aspirations, values, and mutual respect among diverse ethnicities.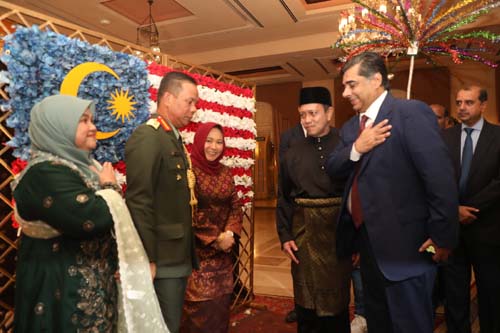 Mazlan expressed Malaysia's pride in its relationship with Pakistan and highlighted the elevation of their bilateral relationship to a Strategic Partnership in March 2019. He pointed out that both countries share similar positions in international forums such as the Non-Aligned Movement (NAM), Organisation of Islamic Conference (OIC), and G-77. He also noted Pakistan's role as a Sectoral Dialogue Partner of ASEAN and a member of the ASEAN Regional Forum (ARF).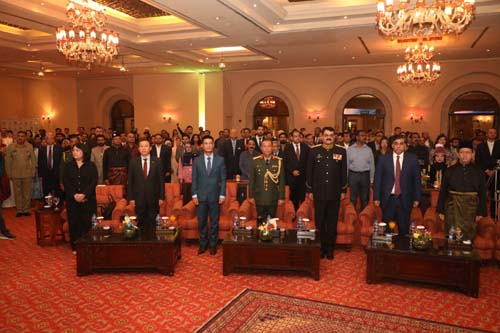 The Malaysian envoy emphasized the extensive collaboration between Malaysia and Pakistan, spanning culture and tourism, defense and security, education, economics and trade, health, human resources, capacity building, and parliamentary and people-to-people contacts. He highlighted the flourishing economic ties, particularly in the Malaysian palm oil industry's market presence in Pakistan.
Regarding defense cooperation, Mazlan expressed gratitude to the Pakistan Armed Forces for their close cooperation in strengthening the relationship between the two countries' armed forces. In the field of education, he mentioned that Malaysia is a preferred destination for Pakistani students pursuing higher education, with nearly 5,000 Pakistani students currently studying in Malaysia.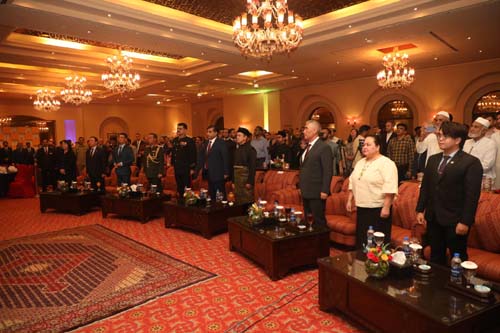 As Malaysia celebrated its National Day and Armed Forces Day, Mazlan expressed optimism about the future of Malaysia-Pakistan relations. He affirmed his commitment to advancing this relationship, envisioning a future of robust economic ties, deepening cultural and people-to-people connections, and continued cooperation between the two nations. He emphasized the enduring relationship between Malaysia and Pakistan as the event's essence.**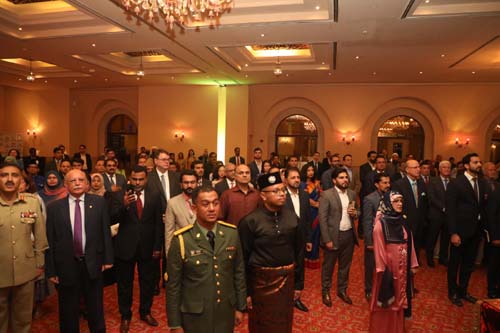 In his speech, Caretaker Federal Minister for Commerce, Dr. Gohar Ejaz, lauded Malaysia's progress and suggested that Pakistan should follow Malaysia's example. Despite having a smaller population, Malaysia ranks highly in economic indices. Dr. Ejaz underlined the strong friendship between Pakistan and Malaysia and anticipated further growth in their cooperation.