UK universities accepted millions from fossil fuel giants after promises to divest from the industry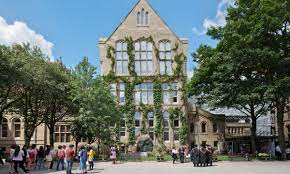 London: Several universities accepted funding from giants like Shell and ExxonMobil in the past year, despite green pledges, DeSmog found.
Some of the biggest universities in the UK have accepted millions from fossil fuel companies in the past year despite pledges to address the climate emergency and become greener, according to a new investigation.
A report by DeSmog, a news and activist website focused on climate change issues, found that fossil fuel giants have pledged a total of over €47 million (£41 million) to UK universities since 2022.
The list of companies involved features some of the biggest names in the energy world and some of the biggest polluters on the planet, including fossil fuel giants Shell, British Petroleum (BP), Malaysia's state-owned oil company Petronas, Italian multinational Eni, Total Energies, Saudi Aramco and ExxonMobil.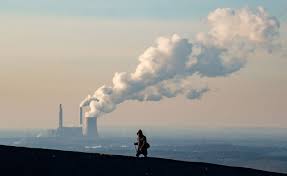 These companies have offered generous amounts to fund research agreements, scholarships, tuition fees and more to the UK universities, which are currently experiencing financial strain and facing a looming funding crisis.
According to DeSmog, many of these offers were accepted by British institutions despite the fact that these same universities have pledged to divest from fossil fuel companies.
A freedom of information request made by the news website revealed that over €47 million offered by a total of 32 fossil fuel companies since last year has been accepted by 44 universities in the UK.
These include Exeter (£14,700,000), Imperial College London (£6,725,769), Cambridge (£2,821,437), Oxford (£1,209,221), Manchester (£3,077,268), Royal Holloway (£740,657), Queen Mary London (£587,956) and many others across the country.
Euronews has contacted the universities mentioned above for comment, which have defended their stances with DeSmog. Exeter, which accepted the highest sum from fossil fuel companies, said that its work with Shell will "contribute to the global race to net zero".
A spokesperson for Imperial, the second-largest beneficiary, said that the university pledged in 2020 it would only engage in research partnerships "with fossil fuel companies where the research forms part of their plans for decarbonisation, and only if the company demonstrates a credible strategic commitment to achieving net-zero by 2050".
Most of the contributions were made by Shell, Petronas, and BP, which together offered 76 per cent of the total €47 million offered to all universities involved.
While it's not new for fossil fuel giants to fund UK universities – with previous investigations showing that between 2017 and December 2021 UK universities accepted over €103 million (£89 million) from gas and oil companies – these institutions have since promised to distance themselves from big polluters.
The report from DeSmog does not include the amount of investment made in fossil fuels by these same universities. Previous research found that at least 18 higher education institutions held direct investments worth over €9 million (£8.1 million) in 25 oil and gas companies over the past year.