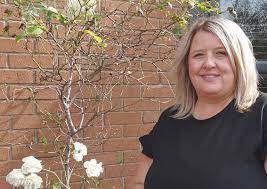 London: A woman from Wales just experienced something of a miracle as her cancer vanished after doctors prescribed a new wonder drug. Carrie Downey's stage three bowel cancer disappeared within six months of taking the drug, dostarlimab, BBC reported.
The 42-year-old civil servant was diagnosed a year ago and given dostarlimab infusions for six months. Tests have shown there is no longer any evidence of the disease, Swansea Bay University Health Board said in a news release.
Dostarlimab targets a specific variant of colorectal cancer. While it is still being clinically trialled, it is already showing remarkable results – avoiding surgery, radiotherapy or chemotherapy.
Dostarlimab is a form of immunotherapy, a targeted treatment which helps the immune system destroy the cancer.
Ms Downey was having pains from a previous hernia mesh implant. While investigating, doctors discovered her cancer. She was diagnosed last year.
She was referred to Dr Craig Barrington, a consultant oncologist at Singleton Hospital in Swansea. Dr Barrington prescribed dostarlimab. She was put on dostarlimab for six months, with each three-weekly IV administration taking around 30 minutes.
"I got tired and had a rash here and there, but nothing compared to chemotherapy, radiotherapy or surgery," she Swansea Bay.
Partway through her treatment, scans showed the tumour had shrunk significantly. At the end of the course, there was no evidence of the disease. Two subsequent scans have confirmed this, the release said.
A single mother with a 17-year-old son is preparing to return to work after her successful treatment.
"I'm just so thankful to Dr Barrington and his team that I got the chance and that he had looked into the mutation and looking at these new therapies," she told BBC. "He has given me my life back. I will be forever grateful to him."