British High Commissioner Jane Marriott celebrates 40th anniversary of Chevening scholarships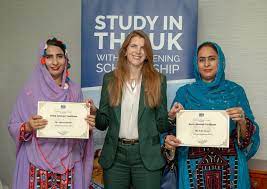 Celina Ali
Islamabad: Some of the 2,000 Chevening alumni from across Pakistan have been brought together to commemorate the 40th anniversary of the UK's flagship higher education scholarship. At a special reception hosted by British High (BH) Commissioner Jane Marriott CMG OBE, scholars and fellows who have benefitted from the scheme paid tribute to the 'life-changing' program said a news release.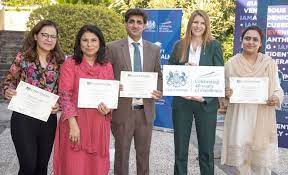 British High Commissioner, Jane Marriott CMG OBE, said: "It has been a privilege to host so many brilliant minds working in different sectors, united by their shared Chevening story. Days like today showcase the true value of Chevening – the journey does not stop at the completion of studies. Over 40 years, we have developed a global network of over 50,000 alumni, many of whom play key leadership roles in their countries." Chief data and strategy officer Jazz, Ali Naseer said: "It's been 25 years since my Chevening year, but it remains a pivotal moment for me.
It showed me various ways to aid Pakistan's growth. Even outside the public sector, I believe my efforts still make a significant impact." Health management expert, Dr Huma Qureshi said: "Chevening helped me combine management and clinical expertise, enhancing performance in the health field. Thank you, Chevening!"
Applications for Chevening scholarships to study in the UK are open between 12 September and 7 November 2023 – applications can be made on the Chevening website www.chevening.org. The scholarships are fully funded, including fees, flights, visas, accommodation, and some spending money.