Comprehensive assessment of CPEC projects in Gwadar conducted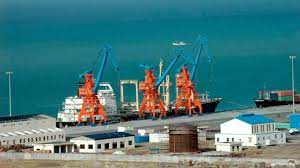 Islamabad: Caretaker Minister for Planning Development and Special Initiatives, Muhammad Sami Saeed, conducted a comprehensive assessment of the status of projects associated with the China-Pakistan Economic Corridor (CPEC) located in Gwadar.
During a review meeting, the Minister instructed various ministries and divisions to intensify their efforts towards project completion.
The meeting, chaired by the Minister, was aimed to evaluate the progress of CPEC projects in Gwadar. Key attendees included the Secretary of the Planning Ministry, Secretary of the Ministry of Maritime Affairs, Chief Economist, Chairman of the Gwadar Port Authority, Director General of the Gwadar Development Authority, and representatives from various ministries.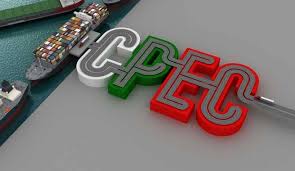 The representatives from these ministries and divisions provided a thorough presentation on the current status of their respective projects in Gwadar.
These projects encompassed significant endeavors under the CPEC umbrella, such as the Gwadar Power Plant, the distribution of 2000 boat engines to Gwadar's fishermen, the Khuzdar-Panjgur Transmission line (via Nag-Basima) linking Markran with the National Grid, the New Gwadar International Airport Project, the China-Pak Friendship Hospital, the China-Pakistan Technical and Vocational Institute in Gwadar, the Gwadar East-bay Expressway Project, Gwadar Free Zone, and the Gwadar Port. The completion of these projects is expected to enhance the region's prosperity.
During the meeting, the Planning Minister reaffirmed the interim government's commitment to executing the CPEC projects promptly.
He urged the relevant ministries and divisions to expedite their work to meet deadlines.
The Minister highlighted the increased budget allocation for Balochistan in the recent budget, emphasizing the federal government's dedication to uplift the province.
He noted that several projects in Balochistan, spanning education, healthcare, and the social sector, have already been completed to improve the lives of its residents.
The Minister pledged the government's ongoing efforts to further develop the province.
The meeting also featured a detailed security briefing by officials from the interior ministry regarding the safety of Chinese personnel working in Pakistan.
The Minister urged the relevant ministry and provincial governments to enhance security measures to prevent any adverse incidents.