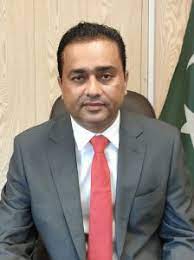 Gwadar Pro
Lahore: President of the Pakistan China Joint Chamber of Commerce and Industry (PCJCCI) Moazzam Ghurki has urged the Pakistani government to follow the Chinese model of Urban-Rural Coordinated Development.
He highlighted the importance of ensuring balanced growth for Small and Medium Enterprises (SMEs) in rural regions of Pakistan, alongside the development of urban business centers like the Chinese model of Urban-Rural Coordinated Development.
Speaking at a think-tank session held at the PCJCCI Secretariat, Ghurki emphasized China's success in elevating the prosperity of its villages through a coordinated approach to urban and rural development.
The meeting was also attended by PCJCCI Senior Vice President Fang Yulong, Vice President Hamza Khalid, and Secretary General Salahuddin Hanif.
Ghurki noted that the Small and Medium Enterprise Development Authority (SMEDA) had previously focused on promoting equitable growth for SMEs in Pakistan. He highlighted the "Aik Hunar, Aik Nagar" (AHAN – meaning one village one product) project, which successfully connected rural handicrafts with fashion designers, enhancing the value of rural handmade products. This initiative enabled several rural handicrafts to enter the export market and gain recognition in domestic markets.
Ghurki stressed the importance of the current government's attention to this significant project.
On this occasion, Senior Vice President PCJCCI Fang Yulong explained that achieving common prosperity is a fundamental objective of socialism and a central aspect of Chinese modernization. It aims to ensure that prosperity is shared across the nation, focusing on enhancing the economic well-being of farmers in rural areas, sustaining efforts to eliminate poverty, and advancing rural development comprehensively.
Hamza Khalid and Salahuddin Hanif shared their views, emphasizing that economic development should be a top priority for the government, with a specific focus on promoting SMEs in rural areas alongside urban business hubs.
They recommended studying the successful Chinese model implemented in Pushan, a village in China's Zegiang province, where rural incomes significantly increased within two years.