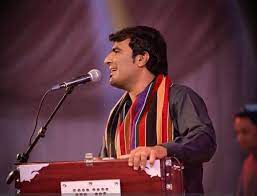 The Friday Times
Islamabad: We came to Pakistan as refugees… It will be very difficult to leave, says Hashmat Omid, an Afghan singer who fled to Pakistan after the Afghan government took over after the American withdrawal from Afghanistan in August 2021.
But with Pakistan now intent on expelling all illegal refugees by November 1, people like Omid and his family are being forced to return to a country where the incumbent regime has outlawed his profession.
"We are peaceful artists who came here (to Pakistan) as refugees," Omid said, adding that they are neither criminals nor terrorists; they are simply artists struggling to live along with their families.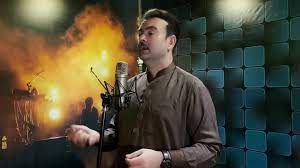 Islamabad has reiterated that November 1 is the last date for illegal refugees and migrants to return to their native countries without facing any legal prosecution. A vast majority of these illegal migrants comprise an estimated 1.7 million Afghans who had fled to Pakistan to escape the Taliban. They now face forced eviction. With the Taliban deeming 'artists and musical instruments' as 'forbidden' under strict interpretation of Islam, it puts the lives of nearly 300 Afghan artists at significant risk upon their return.
These artists currently live in different parts of Pakistan with their families. They were previously unable to return home due to fear of prosecution. But now, they have no choice as Pakistani authorities push them back into Afghanistan.
The government has announced that if any illegal migrant is discovered in Pakistan after the deadline, it will seize their properties. Though high-level talks between Kabul and Islamabad continue to extend the repatriation deadline for thousands of Afghans, the Pakistani government has reiterated its decision to repatriate illegal Afghan immigrants.
"It will be very difficult to leave this country at this juncture," Omid told The Friday Times, adding that the Afghan refugee artists community, comprising mostly musicians and singers, are quite worried about the evolving situation.
"We are peaceful people sans any criminal record," said Omid, appealing to the Pakistani government to properly register them and provide them with Proof of Registration (PoR) cards to stay here.
Another musician, Rafi Hanif, said the artists' community thrives on peace, not war.
"Our case should be treated on humanitarian grounds," he said, urging Islamabad not to repatriate the artists on such short notice.
The Huari Tolana Organisation (HTO) chairman said that most artists do not have PoR cards for various reasons but stated that they were registered with the United Nations High Commissioner for Refugees (UNHCR).
Huari Tolana Organisation (HTO) chairman while performing with a harmonium at an event.
"Currently, 300 Afghan refugee artists are living in the country (Pakistan)," he said, adding as many as 140 artists, including singers, are living in Khyber Pakhtunkhwa (KP), 120 are in Quetta, and the rest are scattered across the country.
Talking about the state in which Afghan artists are, the HTO chief said that the ban on music imposed by the Afghan Taliban and subsequent persecution of musicians made it impossible for these artists to continue living in Afghanistan and safely pursue their artistic inclinations.
With just days remaining until the deadline for repatriation of illegal foreign nationals expires, thousands of undocumented foreign nationals have already left Pakistan.
"Around 53,000 Afghan refugees have so far arrived in Afghanistan [from Pakistan], and more are coming into the country [daily]," said Abdul Mutalib Haqqani, a spokesperson for the Afghan Ministry of Refugees and Repatriation, confirmed to The Friday Times.
Last week, a group of Afghan artists residing in Pakistan lodged an appeal in the Peshawar High Court (PHC) against their forced repatriation. They contended that they were registered with the UNHCR through a token system and sought sanctuary in Pakistan.
Apart from banning music, the Afghan Taliban had decided to shut down thousands of women-only beauty salons in the country, citing "unreasonable expectation and burden on men to provide for their brides to be". The move rendered thousands of women jobless. Though deemed an interim move, the Afghan Taliban has yet to offer an alternate employment arrangement for these women.