China, Pakistan agree to establish air quality monitoring system in Lahore against smog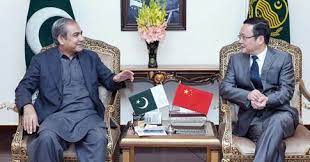 Gwadar Pro
Lahore: China and Pakistan agreed to establish an air quality monitoring system in Lahore in partnership with a Chinese company to fight smog.
Chinese Consul General Zhao Shiren met Caretaker Punjab Chief Minister Mohsin Naqvi here to discuss various important matters, with a focus on potential cooperation against smog.
Both sides agreed to seek assistance from the Beijing Academy of Science and Technology to address the issue of smog. They also decided to collaborate on establishing an air quality monitoring system in Lahore in partnership with a Chinese company, a statement released by the Punjab Chief Minister's office said.
They emphasized the need for immediate contact and communication between environmental experts from Punjab and China, especially given the emerging situation.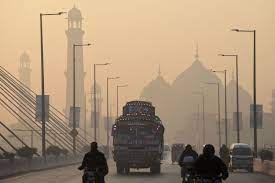 Caretaker Punjab Chief Minister Naqvi expressed the government's strong interest in obtaining technical assistance and acquiring modern equipment from China to effectively combat smog.
He highlighted the government's commitment to adopting a long-term strategy to tackle this problem and identified the burning of crop residues in India as a major contributing factor to Lahore's smog issues.
CM Naqvi also expressed gratitude for the successful completion of his visit to China and acknowledged the hospitality extended by the general secretary of Ningxia Party Secretary and other Chinese officials during his visit.
Naqvi disclosed the Punjab government's plans to establish a dedicated Tourist Police unit, inspired by China's practices. He emphasized the government's desire to benefit from China's expertise in various sectors, including agriculture research and water management.
Chinese Consul General Zhao Shiren praised the Punjab provincial government's proactive measures to combat smog, which include the adoption of Zigzag technology in brick kilns and other commendable initiatives.