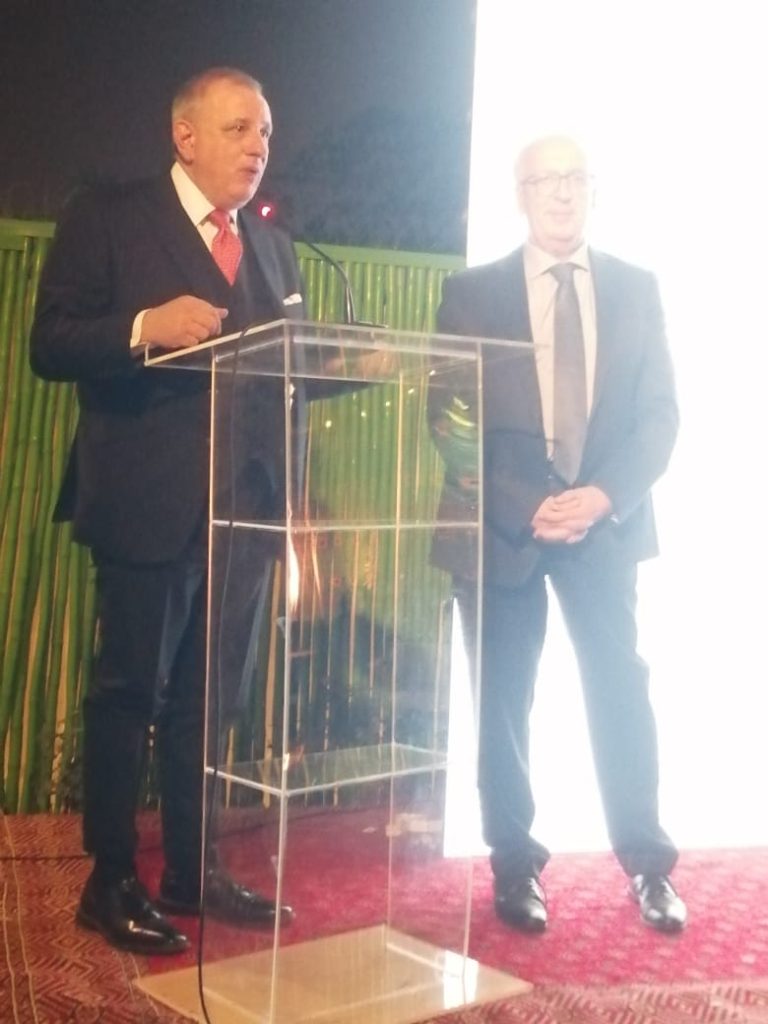 Celina Ali
Islamabad: Italy's Ambassador to Pakistan, Andreas Ferrarese, on Tuesday announced the inauguration of the Italian Trade Agency (ITA) office, describing it as a significant milestone in the bilateral relationship.
During the event, he emphasized the remarkable bilateral trade reaching $2 billion in 2022, with Pakistan achieving over a billion dollars in exports. Furthermore, he highlighted the nearly $1 billion in home remittances from the 300,000 Pakistanis living in Italy, making it the largest expatriate community within the European Union.
Ferrarese noted the strong presence of Pakistani businessmen at the 'G2B Session,' representing Leather, Textiles, and Footwear Associations, alongside their Italian counterparts from national Chambers, Trade & Investment Finance Agency (SIMEST), Italian Trade Agency (ITA), as well as Footwear, Textiles, Agricultural Machinery, and Olive Culture.
The Italian Trade Agency (ITA) is a governmental agency dedicated to supporting the international business development of Italian companies and fostering foreign investment in Italy. With a modern and motivated organizational structure and a global network of overseas offices, ITA provides Italian small and medium-sized businesses with information, assistance, consulting, promotion, and training. It employs state-of-the-art multi-channel promotion and communication tools to showcase the excellence of 'Made in Italy' worldwide.
Italian Trade Commissioner Salvatore Parano celebrated the establishment of the ITA office in Islamabad as a significant achievement for both countries. He also emphasized the growing trade relations between Pakistan and Italy and expressed a commitment to further enhance the bilateral relationship.