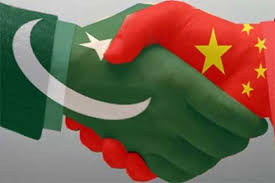 Islamabad: Chinese Ambassador to Pakistan Jiang Zaidong held a meeting with Federal Minister for National Heritage and Culture Jamal Shah to engage in discussions related to various matters of mutual interest, with a particular focus on strengthening cultural relations between Pakistan and China.
During this meeting, Minister Jamal Shah and Ambassador Jiang Zaidong conversed about several key areas of cooperation.
They explored the potential for collaboration in the fields of Heritage, Art, Culture, education, and the capacity enhancement of museums in Pakistan.
They emphasized the promotion of football in Pakistan, especially concentrating on the regions of Balochistan and Khyber Pakhtunkhwa.
The meeting also revolved around the second China-Pakistan Economic Corridor (CPEC) Cultural Caravan slated for 2024, emphasizing the digitization and 3D scanning of archaeological sites and artifacts. Innovation within the IT sector was a major point of discussion.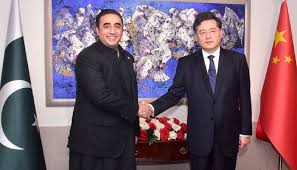 According to an official statement, Jamal Shah highlighted the vast opportunities for collaboration in the realms of art and cultural heritage between Pakistan and China.
He expressed his belief that such collaboration would contribute to further strengthening the bonds between the people of both nations.
The Minister shared insights from his recent tour of China, where he had productive meetings with officials from various cultural departments and museums in China.